Du Pont Gardens of the Brandywine Valley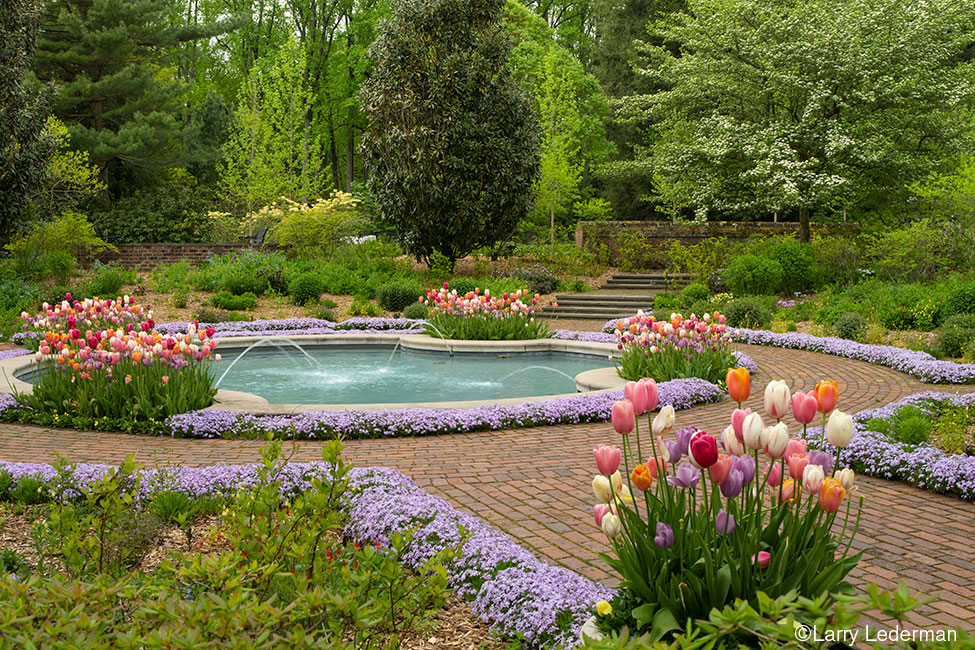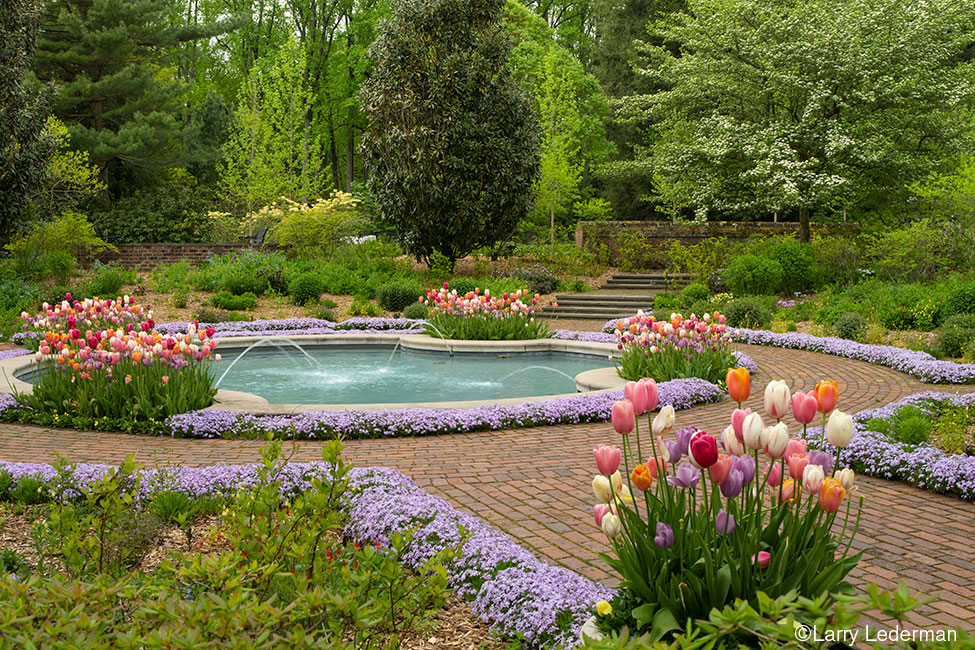 ---
Note the "Location" below which indicates if a particular session meets online or in person. Confirmation emails will contain specific logistics.
Over multiple generations, the du Pont family has created magnificent landscapes and gardens that complement the verdant lands of the Brandywine Valley, where five of their estates-Hagley Museum and Library, Nemours Estate, Mt. Cuba Center, Winterthur Museum, Garden & Library, and Longwood Gardens-are each a showplace of formal plantings juxtaposed with carefully nurtured natural woodland.
Through vivid photography and eloquent prose, the beauty and spirit of each estate is exquisitely captured in one beautiful new book,
Du Pont Gardens of the Brandywine Valley
(Monacelli, September 2023).
Join renowned botanical photographer Larry Lederman, garden historian, writer, and NYBG instructor Marta McDowell, and Executive Director of Mt. Cuba Center Jeff Downing for a lively discussion about this impressive publication and the landscape legacy of the du Pont family.
This conversation will be moderated by Todd Forrest, NYBG's Vice President for Horticulture and Living Collections.
Book signing to follow. An exhibition of Larry Lederman's diverse garden photography will also be on view in Ross Gallery, adjacent to the lecture hall.
Tickets
Additional Sections
There are currently no other sections available.