Herbal Saturday - All Three Sections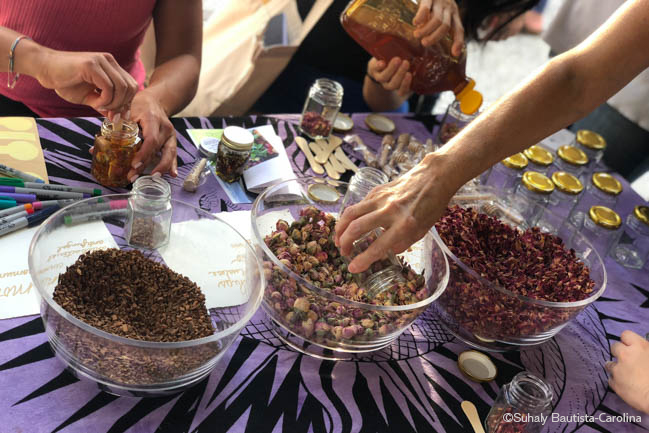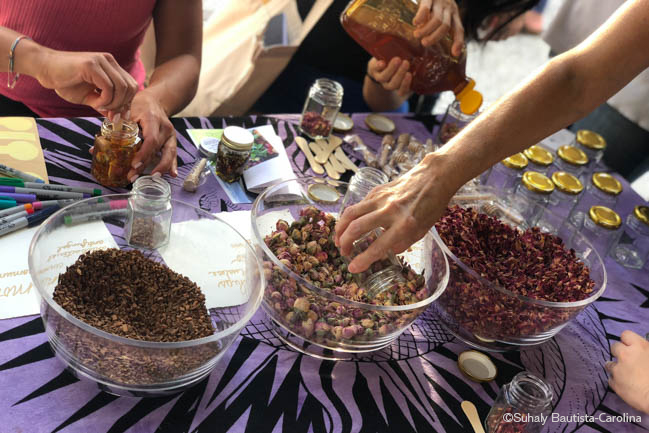 ---
Note the "Location" below which indicates if a particular class meets online or in person. Price differences may apply. Confirmation emails will contain specific logistics.
Herbs have been helping us stay healthy for thousands of years. Join these expert herbalists to learn how plants can be used for medicine and self-care.
Herbal Massage Oil for Post-Winter Skin
10:30 am-12 pm
The winter cold can be tough on our skin. Learn about the herbs that help repair and moisturize your skin-making it glow just in time for spring! Blend your very own massage oil to take home.
Arvolyn Hill | 224WEL130B
Herbal Tea Blends for Springtime Vitality
12:45-2:15 pm
Create your own custom tea blends to help remedy those annoying seasonal allergies. Learn which herbs address common symptoms as well as their properties, dosage, and preparation. You'll take home up to three custom blends.
Suhaly Bautista-Carolina | 224WEL130C
Food As Medicine
2:30-4 pm
Discover how to sustainably forage edible plants in your area. Explore how to approach food as medicine and incorporate springtime plants into nourishing elixirs. Craft a wild greens salad dressing and a floral-infused oxymel.
Rose Lee | 224WEL130D
Additional Sections
There are currently no other sections available.