2022-2023 LDSA Series - All Six Lectures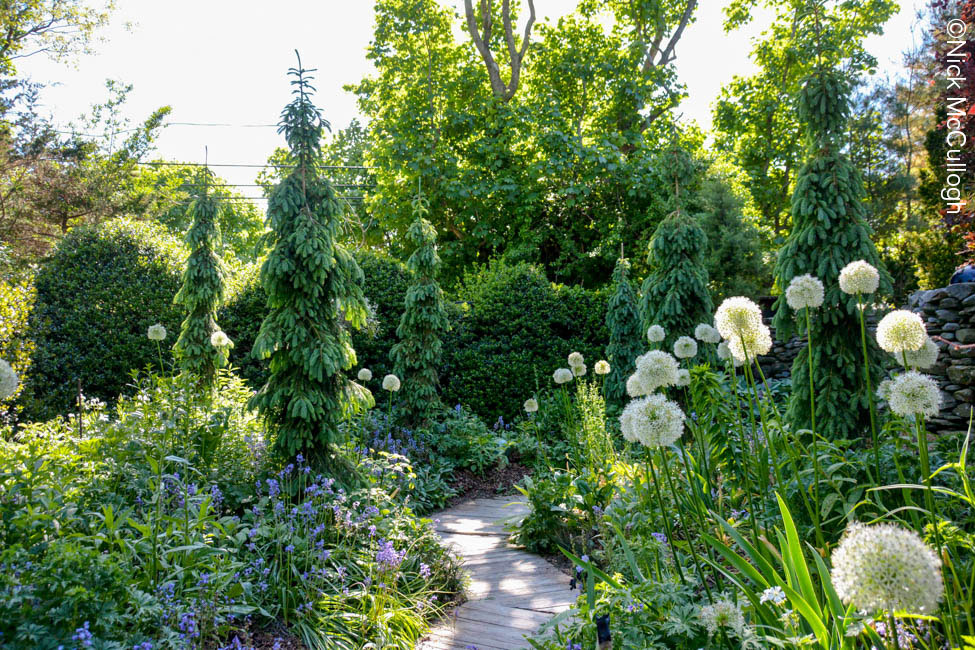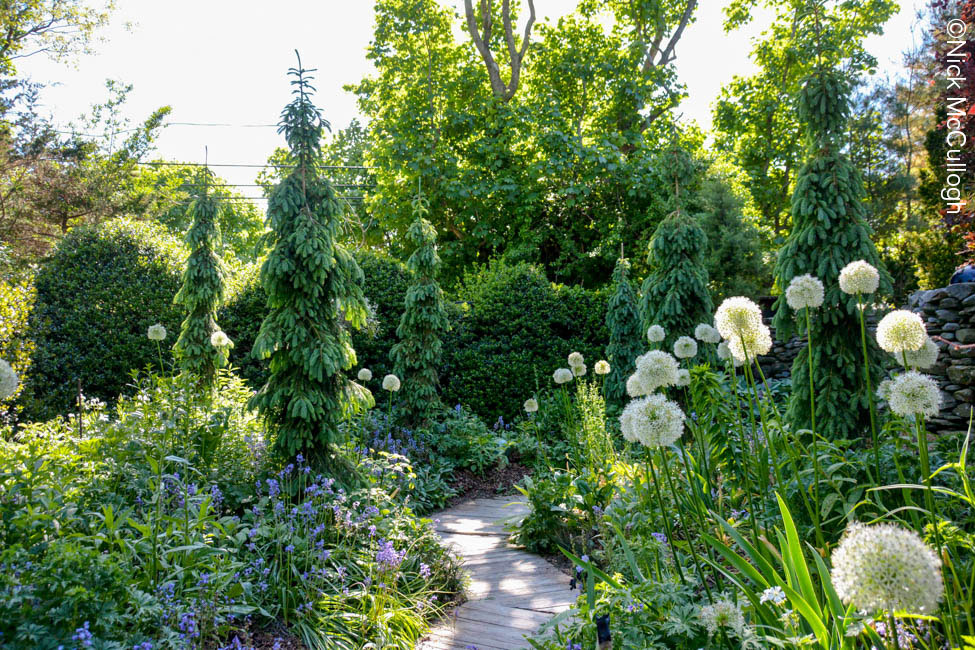 ---
Note, all LDSA lectures take place IN PERSON in Ross Hall, except the January session with David Maynes, which will be ONLINE. Confirmation emails will contain specific logistics.
Hear from award-winning and nationally renowned professionals share their expertise. These popular afternoon lectures coincide with monthly morning meetings of the Landscape Design Students and Alumni Association. All are welcome to register.
American Roots: Nick McCullough
Tuesday, 10/25, 1-2 pm | Ross Hall | 223LAN265A
Revel in the beauty and unique character of the landscapes that designer Nick McCullough sought out on his quest to define the American garden. You'll get an intimate look at gardens from many regions across our vast nation, all of which were designed and planted by their owners-from an unconventional quarter-acre prairie garden that fronts a suburban Nebraska home to a post-Katrina New Orleans cutting garden. Gain design inspiration, planting tips, and an expanded notion of what an American garden is from this lushly illustrated talk.
Award-winning garden designer Nick McCullough has developed a distinctive style he calls Midwest Modern,one that relies on a balance of natural paving and innovative perennial plantings. Based in Ohio, he and his team at McCullough's Landscape & Nursery create and maintain plant-centric gardens in and around the Midwest that are both ecologically sensitive and family-forward. His first book, American Roots, which he co-authored with his wife Allison and Teresa Woodard,has recently been published by Timber Press.
Knockout Natives: Sam Hoadley
Tuesday, 11/15, 1-2 pm | Ross Hall | 223LAN265B
Since 2002, Delaware's Mt. Cuba Center has conducted research on which native plants and related cultivars hold the most horticultural and ecological value for use in the mid-Atlantic region, including which ecosystem services they provide. Join Sam Hoadley as he shares important findings about the top-performing species of
Coreopsis, Baptisia
,
Monarda
,
Phlox
,
Helenium
,
Echinacea
, and wild hydrangea. He will also provide a brief preview on the ongoing
Carex
,
Veronica
, and
Solidago
trials while shedding light on how data is collected and how plants are evaluated.
As the Manager of Horticultural Research, Sam Hoadley evaluates native plant species, old and new cultivars, and hybrids in the Trial Garden at Mt. Cuba. He earned his degree in Sustainable Landscape Horticulture from the University of Vermont.
Growing Earth-Friendly Gardens: Uli Lorimer
Tuesday, 12/13, 1-2 pm | Ross Hall | 233LAN265C
A tireless advocate for the use of native plants, horticulturist Uli Lorimer shares the ins and outs of how to select, grow, and propagate a wide variety of plants native to New England, 235 of which can be found in his recently published
Northeast Native Plant Primer
. He will detail the specific benefits individual species bring to our gardens, including seasonality, resilience, texture, and habitat for creatures big and small.
As Director of Horticulture, Uli Lorimer oversees facilities and operations at the Native Plant Trust's Garden in the Woods and Nasami Farm, a nursery dedicated to research and propagation of native New England plants. He has more than 20 years of experience working with native plants in public gardens with previous positions at Brooklyn Botanic Garden, Wave Hill, and the U.S. National Arboretum.
Holistic Design Thinking: David Maynes
Tuesday, 1/17, 1-2 pm | Online | 233LAN265DO
Maine-based landscape architect David Maynes creates spaces that encourage people to actively engage with the ecological processes that unfold around them. For him, a client's perception of the landscape is just as important as a plant palette; a landscape's edges and transitions create opportunities; and a site's details are the bridge that foster connection between people and landscapes. Join Maynes for a wide-ranging discussion about the natural materials he uses-from sustainably sourced wild sods to local stone-and the many principles that guide his work.
David Maynes, PLA, has more than 20 years of experience designing, planning, and building landscapes in New England and Maritime Canada. Currently, davidmaynesSTUDIO focuses on private residential design, farm and landscape systems design, rural park development, ecosystem restoration, and long-term landscape planning. He holds a BS in Environmental Horticulture & Design from the University of Maine, Orono and a MLA from the University of Massachusetts, Amherst.
The Art and Artistry of Chanticleer: Dan Benarcik
Tuesday, 2/21, 1-2 pm | Ross Hall | 233LAN265E
Chanticleer Garden, a gracefully designed series of thoughtfully planted rooms, is also known for the whimsical artwork crafted by its staff in the off-season. Their original metal sculptures, ceramic containers,wooden furniture, carved stone elements, and creative plant supports are an integral part of the visitor experience. Horticulturist Dan Benarcik highlights many of these artists and illustrates how their work creates pockets of charm and comfort that help make Chanticleer unique.
Dan Benarcik has worked at Chanticleer for almost 30years and currently oversees their Courtyard Gardens featuring tropical, subtropical, and tender perennials for seasonal display. He judges for the Philadelphia Flower Show and has worked on extended assignment at Lotusland, Long Vue House, and Ayerlies Garden. A former Regional Director of the Garden Writers Association, he has written for many publications,including
Fine Gardening
,
Horticulture
, and
Martha Stewart Living
.
Contemporary Gardens of the Hamptons: Christopher LaGuardia
Tuesday, 3/21, 1-2 pm | Ross Hall | 233LAN265F
Water is a crucial design factor in Christopher LaGuardia's elegant landscapes-both its serene beauty and its surging power. Dotted with wetlands and encircled by waterfront, the Hamptons are impacted by reduced water quality, erosion, and colonies of invasive species. LaGuardia discusses the challenges of developing waterfront properties while also looking to protect and enhance the natural environment, including creative ways to capture runoff, create habitats for wildlife, and choose the best mix of grasses, perennials, and woody shrubs for a given site.
Led by Managing Principal and Founder Christopher LaGuardia, PLA, FASLA, LaGuardia Design Group (LDG)works extensively on the East End of Long Island, as well in New York City, New England, Florida, the Caribbean. LDG's 25-person firm has garnered many honors, most recently ASLA's 2021 National Honor Award in Residential Design. Their work has been featured in many media outlets, including
Architectural Digest
,
HGTV
, and
Hamptons Magazine
, to name a few. A fellow of ASLA since 2014, LaGuardia lectures widely and also serves on the board of the Cultural Landscape Foundation in Washington, D.C.
We offer Continuing Education credits (CEUS) for LA CES and APLD for successful completion of this lecture series.
Tickets
Additional Sections
There are currently no other sections available.