Winter Tabletop Tree - ONLINE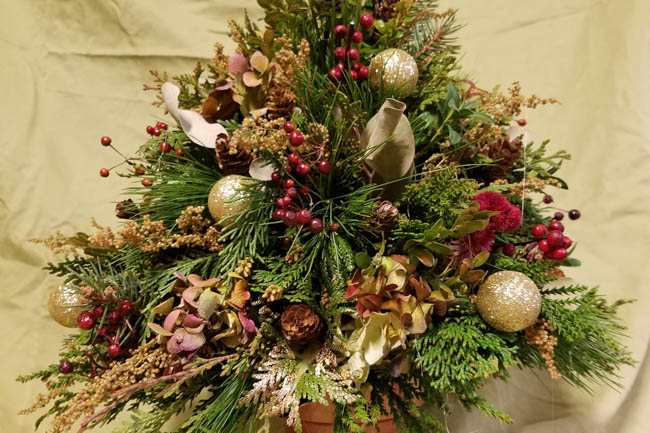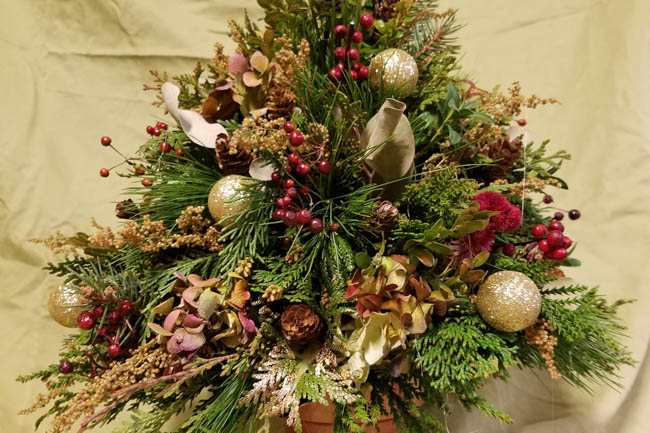 ---
This class will take place online. Registered students will receive login instructions.
Bring festive and aromatic greenery indoors for the holiday season. From her studio, Diana will demonstrate how to create a tabletop tree using fresh evergreen and boxwoods. She'll show you how to achieve the desired shape, width, and height of the tree. Then, with an assortment of natural botanicals, she'll guide you through decorating process - using herbs, dried flowers, cone, pods, and more to add personal flair to this special centerpiece.
Note, this class is a demo only. The materials list linked below includes supplies needed to recreate what the instructor demonstrates.
Additional Sections
There are currently no other sections available.