Building Color and Texture with Billy Showell - ONLINE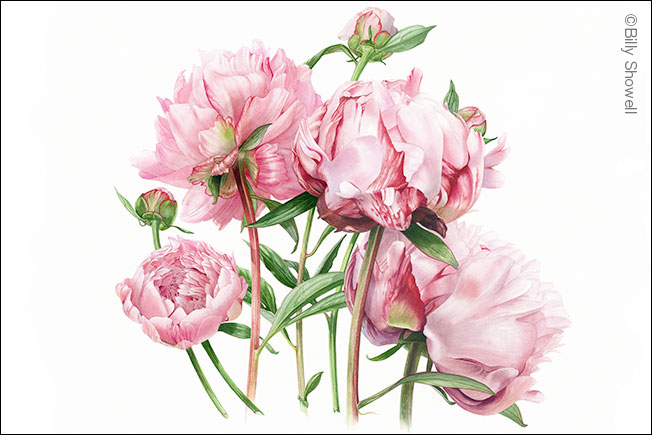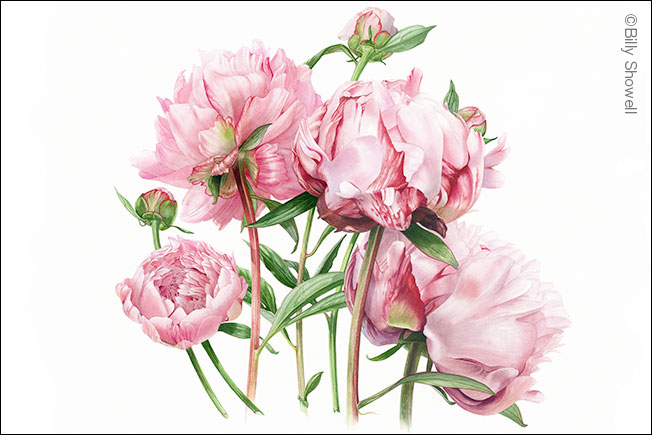 ---
This class will take place online. Registered students will receive login instructions.
Internationally renowned botanical artist Billy Showell joins us from England for a special4-day online workshop. A master of the wet-on-wet watercolor technique—the process of applying fresh paint onto a wet surface—Showell will guide you through her methods of washing, lifting, and re-washing to create velvety smooth leaves and petals. Learn how she magically firms up the subject's intricate details and edges using a dry brush technique.Through Showell's demonstrations and personalized instruction, you'll hone your skills as you build an elegant composition and bring plant subjects to life on paper.
Prerequisite: Botanical Drawing IIPlease note, this course requires the purchase of materials. Please refer to the materials list linked below for more information.
Additional Sections
There are currently no other sections available.