Perpetual Journaling: Draw the Details - ONLINE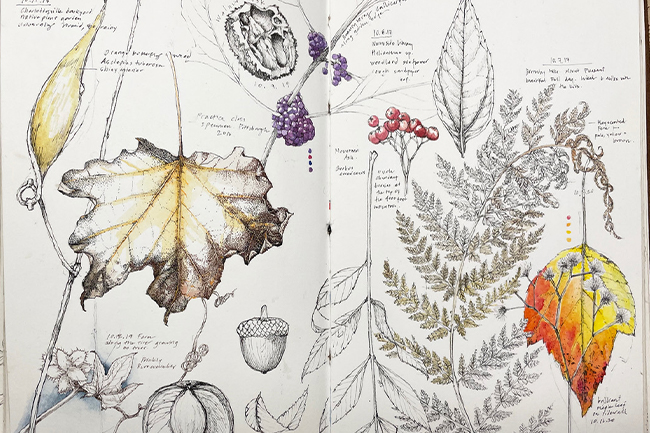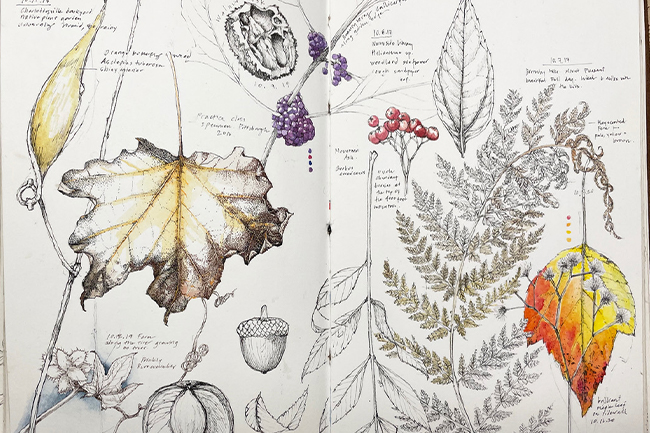 ---
This class will take place online. Registered students will receive login instructions.
For years, botanical artist and two-time RHS Gold Medalist Lara Call Gastinger has captured the natural world in a "perpetual journal"—a book with a double page spread of sketches and paintings that documents what she sees each week of the year. Learn how to start and maintain your own perpetual journal as Lara demonstrates specific techniques to help you record your landscape over time and gives you prompts to guide your sketching between sessions. Keen observers of nature with no drawing experience are welcome!
Please note, this course requires the purchase of materials. Please refer to the materials list linked below for more information.
Additional Sections
There are currently no other sections available.