The Battery, The Beautiful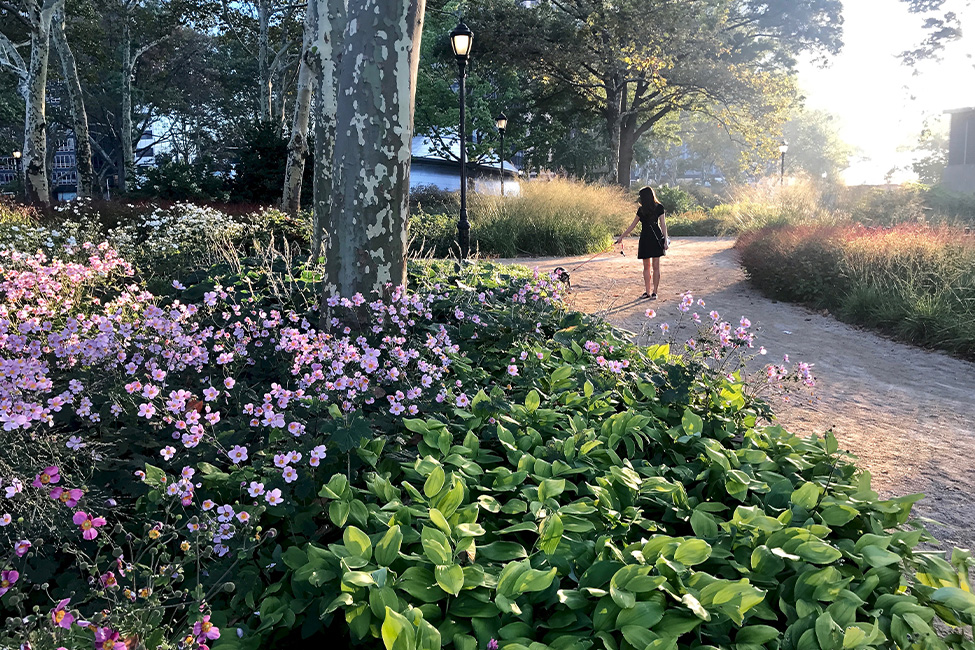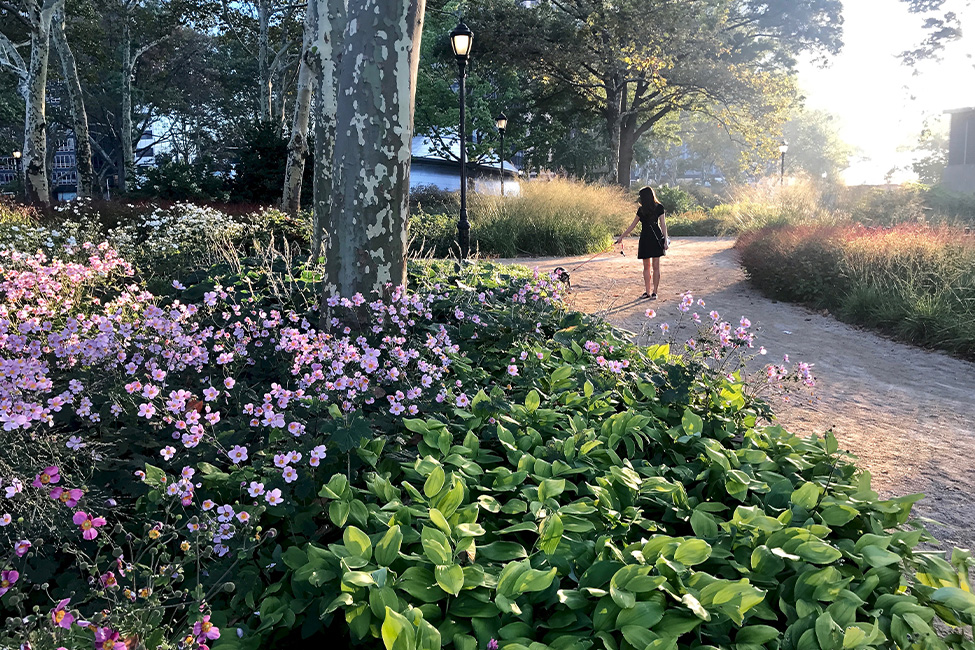 ---
This lecture is part of NYBG's 24th Annual Winter Lecture Series,
From Skyline to Shoreline: Imaginative Waterfronts of NYC
, which celebrates three distinguished individuals who have meaningfully contributed to New York City's green spaces over the past several decades, using innovative designs for urban waterfront parks that exhibit a remarkable convergence of art, nature, narrative, and community.
Located on the southernmost tip of New York City, The Battery's 25-acres has been transformed from a broken concrete promenade to a paradise of plants over the last 20 years under the distinguished leadership of Warrie Price.
In effort to revitalize New York's birthplace park, Price founded The Battery Conservancy in 1994. From there, a horticultural masterplan was conceived and implemented, which includes 240,000 square feet of perennial gardens, a 1-acre urban farm, a 7-acre woodland, the SeaGlass Carousel, a garden bikeway, and a 1.5-acre playground built to flood and recover. Price will discuss this stunning transformation and how the Battery Conservancy continues to bring inspired vision and targeted resources to the thriving green heart of downtown New York.
Warrie Price
has served on the Manhattan Borough President's Waterfront Taskforce. As Chair of Manhattan's Community Board #8, she was instrumental in creating newwaterfront access along the East River and worked to renovate six parks on the Upper EastSide. She was a founding director of the Lady Bird Johnson Wildflower Center in Austin, Texas and has served on several boards including Boston University Medical Center and Scenic Hudson. Price was awarded a fellowship from the Kennedy School at Harvard University, where she received a Master of Public Administration. She has received multiple awards during her career including the American Society of Landscape Architecture Honorary Degree, Municipal Art Society Evangeline Blashfield Award, NYC Arts Commission Bedrock Award of Achievement, The Longhouse Preserve Leadership Award, and Audubon's Women in Conservation Rachel Carson Award.
We offer Continuing Education credits (CEUS) for LA CES and APLD for successful completion of this lecture.
Tickets
Additional Sections
There are currently no other sections available.