Finding Beauty in Fungi: Mushrooms and Lichens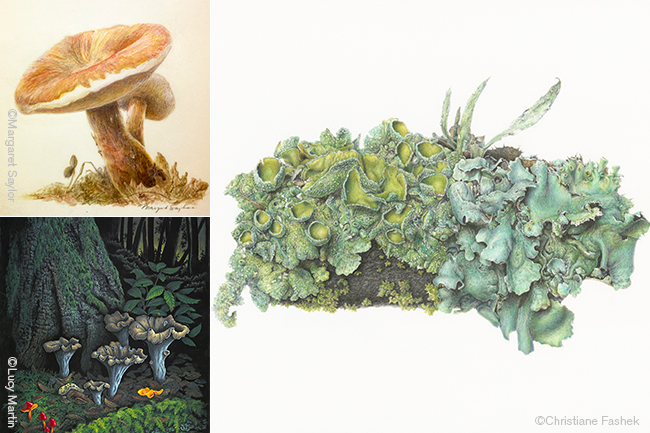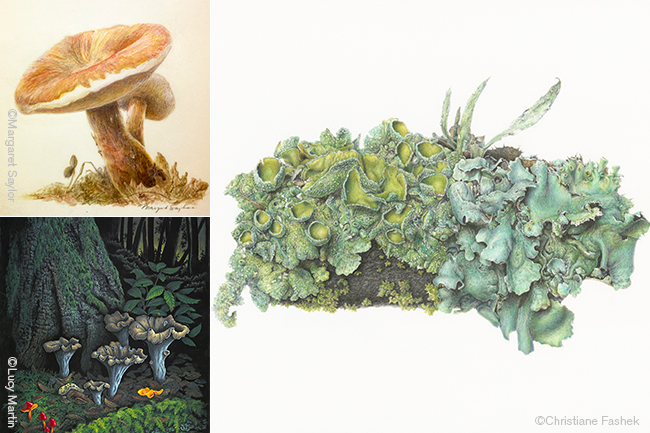 ---
Note the "Location" below which indicates if a particular class meets online or in person. Price differences may apply. Confirmation emails will contain specific logistics.
From "mushroom leather" fashion to best-selling books on how mycelial networks create webs of interconnectivity between species, fungi continue to capture the contemporary imagination. Join us to view stunning artwork created by botanical artists Christiane Fashek, Lucy Martin, and Margaret Saylor, who have long focused their artistic lenses on mushrooms and lichens. Each artist will show a curated selection of their work and discuss how they collect, prepare, or photograph specimens for study, how they depict these tiny organisms in such intimate detail, and why they too remain fascinated by fungi. Those interested in submitting work for
Unsung Allies
, The Fifth NYBG Triennial, will gain invaluable insights from these experts.
Tickets
Additional Sections
There are currently no other sections available.