Making Fire Cider - ONLINE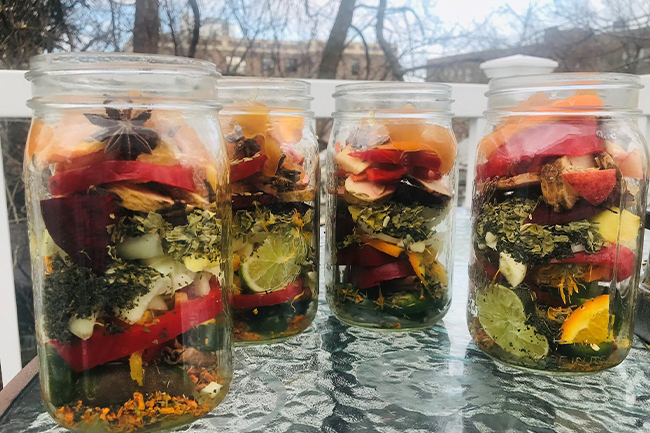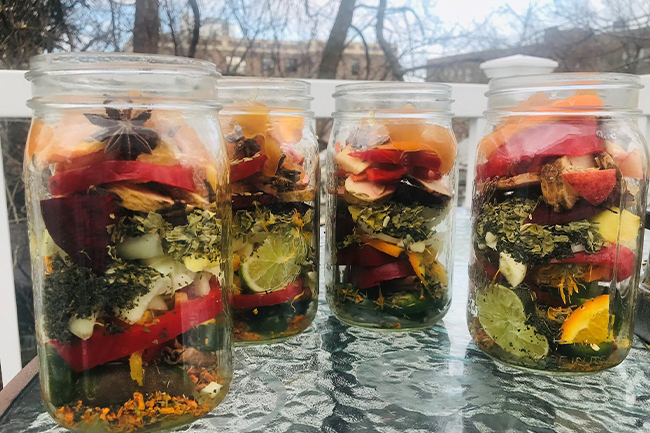 ---
This class will take place online. Registered students will receive login instructions.
Fire cider—a spicy herbal tonic—has been known for centuries as a powerful immunity booster. Its benefits have been said to improve blood circulation, prevent and treat colds, aid digestion, and more. Tap into ancient healing methods with Dee Davis, co-founder of
Noble Alkhemy
as she discusses the importance of programming your food to work for you and how to use natural and holistic techniques to support your body, mind, and spirit. She'll explain what "kitchen alkhemy" is and demonstrate how to create this healing concoction using household ingredients such as ginger, garlic, lemons, peppers, and cinnamon. Gain tips on how to incorporate fire cider into your diet - whether its consumed as a beverage or added your salad dressings or soups!
Please note, this course requires the purchase of materials. Please refer to the Materials List linked below for more information.
Additional Sections
There are currently no other sections available.