23rd Annual Landscape Design Portfolios Series: Design Intent: Places For People- All Three Lectures - ONLINE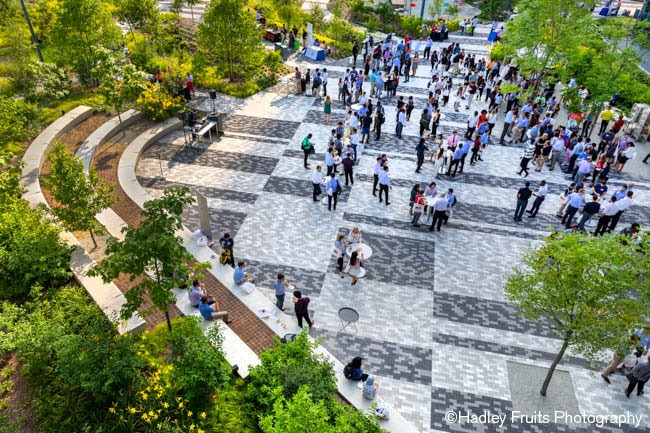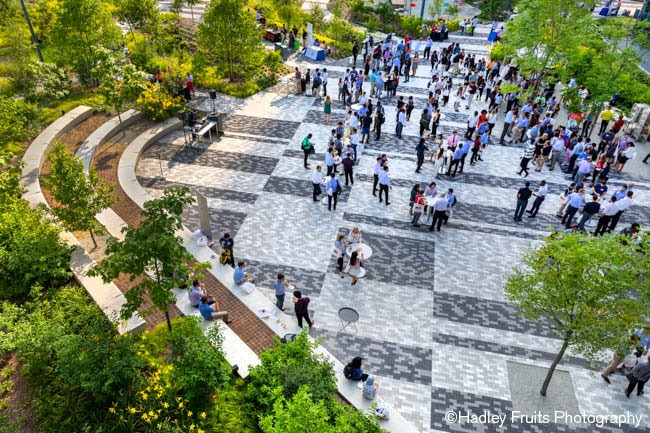 ---
This lecture series will take place online. Registered students will receive login instructions.
Three remarkable landscape architects working in varied climates and topographies share how their award-winning designs-both public and private-have been inspired by the people who will inhabit these newly created landscapes.
LISA SWITKIN: COHABITATION
Monday, 10/4, 6:30-7:30 pm | ONLINE |222LAN801BO
As a senior principal at James Corner Field Operations, Lisa Switkin has led many of the firm's most complex, bold, and transformative projects and has helped to reshape New York City's public realm for the past 20 years. Switkin will discuss new forms of public space that foster environmental health and resilience, social cohesion and well-being, and connection to place. She will examine "cohabitation" and our evolving human relationship with nature, showcasing projects such as the High Line in Manhattan; Domino Park and River Ring in Brooklyn; the transformative master plan for Freshkills Parkland in Staten Island; and Shelby Farms Park in Memphis.
Lisa Switkin, FAAR, ASLA,
is the former President of the Landscape Architecture Foundation and a 2008 Rome Prize recipient at the American Academy in Rome. She earned a Bachelor in Urban Planning from the University of Illinois and a Master of Landscape Architecture from the University of Pennsylvania. She continues to teach design studios and lecture at universities, symposia, and institutions around the world.
MICHAEL BOUCHER: ENDURING LANDSCAPES
Monday, 10/18, 6:30-7:30 pm | ONLINE | 222LAN801CO
From the office he founded in Freeport, Maine in 1994, Michael Boucher has led project teams in the planning and design of landscapes at a variety of scales and architectural approaches for public and private universities, schools, parks, museums, and churches. But he is also recognized for his outstanding works of residential landscape architecture, and this presentation will focus on several of these projects, including a Hamptons beach house; a hilltop residence on a steep promontory in Massachusetts; two projects in Colorado: a home that required a forest restoration and a Telluride residence on a 100-acre meadow; and a desert residence in Phoenix. In each of these challenging settings, Boucher created simple and restrained designs that exhibit a timeless quality and unite each building with its site.
After receiving an A.S. in Plant & Soil Technology and a B.S. in Environmental Design from UMass, Amherst,
Michael Boucher, FASLA,
received his MLA from Harvard. A lecturer, teacher, and studio critic, he is also actively engaged in the community, including the Portland Society for Architecture and Wolfe's Neck Center for Agriculture and the Environment.
DAVID RUBIN: EMPATHY AND INCLUSIVITY IN THE PUBLIC REALM
Monday, 11/1, 6:30-7:30 pm | ONLINE | 222LAN801DO
Known for his design talent and advocacy for social justice within urban spaces, David Rubin will share his concern that the connective tissue of our cities-the "third spaces" between work and home-are not truly public or reflective of the general population. His work reflects his belief that "accessibility begins with the invitation to participate." In this presentation, Rubin will illustrate how his designs explore issues of identity and accessibility with a focus on Franklin Park and the National World War I Memorial in Washington, D.C., as well as Eskenazi Health Hospital and the Cummins Distribution Headquarters in Indianapolis.
The founding principal of DAVID RUBIN Land Collective in Philadelphia,
David Rubin, PLA, FASLA, FAAR,
has garnered awards for his empathy-driven designs from the American Society of Landscape Architects and the American Institute of Architects, in addition to the prestigious Garden Club of America Rome Prize in Landscape Architecture from the American Academy in Rome in 2011. A graduate of Connecticut College and Harvard's Graduate School of Design, he is a Design Critic at Harvard.
Available CEUs include: APLD and LA CES
Support generously provided by the Heimbold Family.
Tickets
Additional Sections
There are currently no other sections available.