Painting and Drawing Owls - ONLINE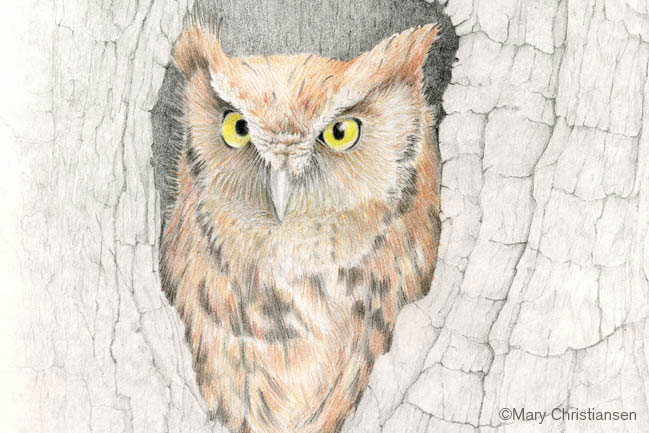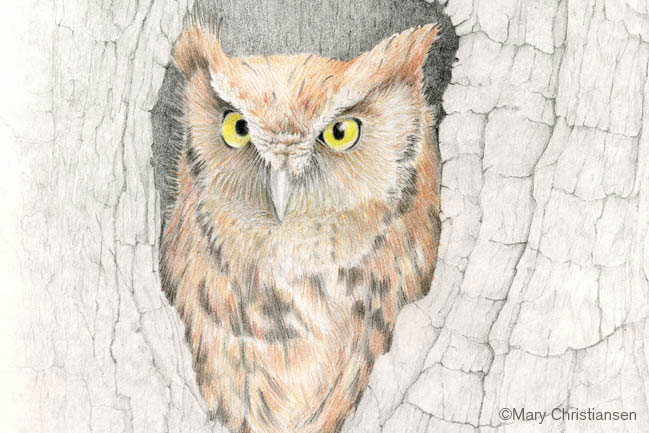 ---
This class will take place online. Registered students will receive login instructions.
Develop observational skills, an eye for detail and proportion, and a basic knowledge of anatomy to create lively, accurate images of these elusive birds. We'll work primarily from photographs to learn the brush and mixing techniques necessary to capture their colors, plumage patterns, and textures. Tips for sketching in the field will also be shared.
Prerequisites: Botanical Drawing I
and some experience with watercolor
Additional Sections
There are currently no other sections available.