Horticultural Therapy in Behavioral Health Settings - BLENDED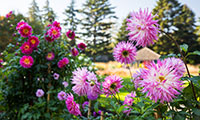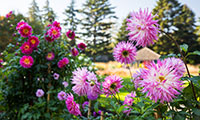 ---
This blended class meets online for some sessions and on NYBG grounds for others. Registered students will receive login instructions and a syllabus with specifics.
Horticultural therapy is practiced in a multitude of behavioral health settings, including hospitals, day treatment programs, group homes, and in private practice. Learn the diagnostic criteria for major psychiatric conditions, including anxiety, mood, psychotic, cognitive, and substance abuse disorders. Review actual case studies and create treatment plans utilizing horticulture activities for specific needs.
Textbooks are not included in cost.
Required Text:
Horticulture as Therapy: Principles and Practice.
Simpson, Sharon P.,PhD and Straus, Martha C, HTM, editors,
The Food Products Press, Binghamton, NY, 1998.
In addition to the above textbook, this course requires the purchase of materials. Please refer to the materials list linked below for more information.
Please note that some blended classes meet on week day evenings AND weekend mornings. The "times" listed below are for the first class only. Click on "full schedule" to see the times of each individual meeting before registering.
Additional Sections
There are currently no other sections available.