24th Annual Landscape Design Portfolios Series - All Three Sections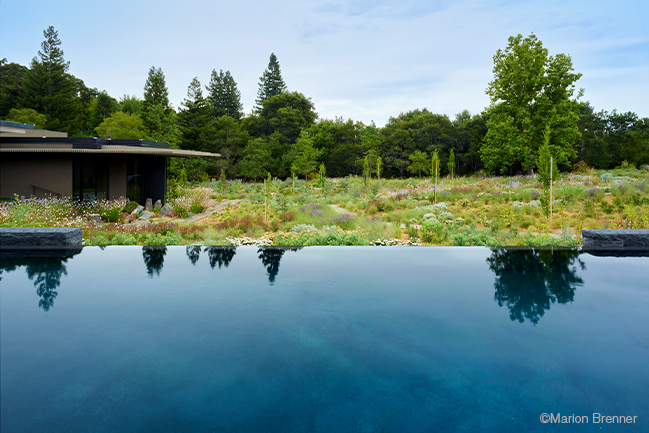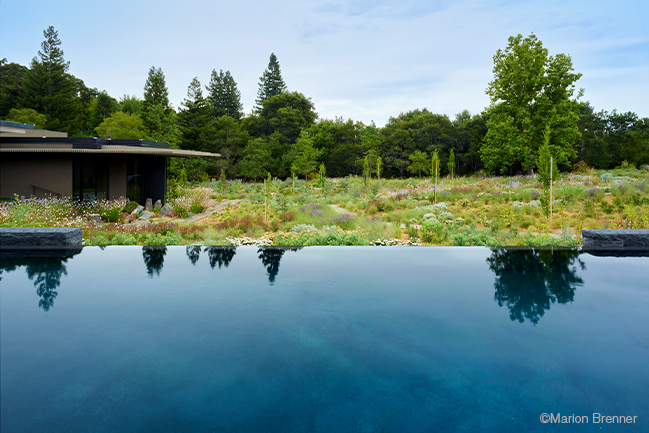 ---
Note the "Location" below which indicates if a particular session meets online or in person. Confirmation emails will contain specific logistics
These innovative and much-honored landscape architects discuss their signature projects, unique working methods, and design philosophies-while sharing transformative stories of people and places. For these designers, a respect for history informs and inspires the creative process.
At a Crossroads: Socially Just Landscapes
Elizabeth Kennedy | October 3 | Online | 232LAN801AO
From her office in New York's Brooklyn Naval Yard, Elizabeth Kennedy leads EKLA PLLC, a collaborative, interdisciplinary social justice practice noted for excellence in innovative landscape preservation, development, and management. For Kennedy, design inspiration can come from anywhere-even the quality of light and shade. Kennedy's talk will illustrate how her projects-including the Weeksville Heritage Center in Brooklyn, the African Burial Ground National Monument in Lower Manhattan, the Inwood Sacred Site, the Peninsula Live-Work Campus in the Bronx, and Buffalo's Michigan Street African American Heritage Corridor-exemplify landscape architecture's potential to afford a broader understanding of place and identity.
The daughter of an architect, Elizabeth Kennedy, FASLA, knew at 14 that she wanted to be a landscape architect. She studied landscape architecture at Cornell University and founded her own firm in 1994, with the goal of collaborating with mission-driven non-profit organizations to serve communities. Much honored for her distinguished work in sustainability, Kennedy is an ASLA Fellow and the recipient of 2022's prestigious Annual Landscape Architecture Foundation Medal.
Troubled Beauty: A Manifesto for Ugly Duckling Landscapes
Julie Bargmann | October 17 | Online | 232LAN801CO
Known for her innovative approaches to design and regeneration of toxic industrial sites and degraded urban landscapes, Julie Bargmann turns "ugly duckling" sites into swans. Her process begins with site forensics-finding the stories of place and then surmounting innumerable obstacles with her unique blend of fearlessness, experimentation, common sense and restraint in order to produce award-winning work. She will discuss a community-based reclamation project of an abandoned coal works; a corporate campus refashioned within an abandoned Navy yard; an obsolete water supply station reinterpreted for a small private garden; and a privately funded public park offered as a sign of optimism in a disinvested Detroit neighborhood.
Julie Bargmann is the Founder and Principal of D.I.R.T. Studio and a Professor Emerita at the University of Virginia Department of Landscape Architecture. She is the Inaugural Laureate of the 2021 Cornelia Hahn Oberlander International Landscape Architecture Prize and a Fellow of the American Academy in Rome. Bargmann received a Bachelor of Fine Arts in Sculpture from Carnegie Mellon and a MLA from Harvard's GraduateSchool of Design.
Supergreen: Gardens, Placemaking, and Infrastructure
Roderick Wyllie and James A. Lord | November 7 | Online | 232LAN801DO
Roderick Wyllie and James A. Lord, founding partners of Surfacedesign, a San Francisco-based landscape architecture studio, challenge conventional approaches to design by asking novel questions and listening to a site and its users. By doing so, Wyllie and Lord focus on cultivating a sense of connection between the built and the natural world, inviting people to engage with the landscape in new ways. Together, the two landscape architects will present work that ranges in location and scale, from civic projects to intimate residential gardens, including Auckland International Airport in New Zealand; the 40-acre Expedia headquarters site on Seattle's waterfront; Uber's headquarters in San Francisco that includes a public park; and Uliveto, a private residence in Northern California.
Roderick Wyllie, FASLA, and James A. Lord, FASLA, along with partner Geoff di Girolamo, have established Surfacedesign as an international leader in landscape architecture, urban design, and sustainability. Alumni of Harvard's Graduate School of Design, both are ASLA Fellows. For the consistent excellence of their built designs, they were honored with the 2017 Cooper Hewitt Design Award.
We offer Continuing Education credits (CEUS) for LA CES and APLD for successful completion of this lecture series.
Tickets
Additional Sections
There are currently no other sections available.