24th Annual Winter Lecture Series - All Three Sections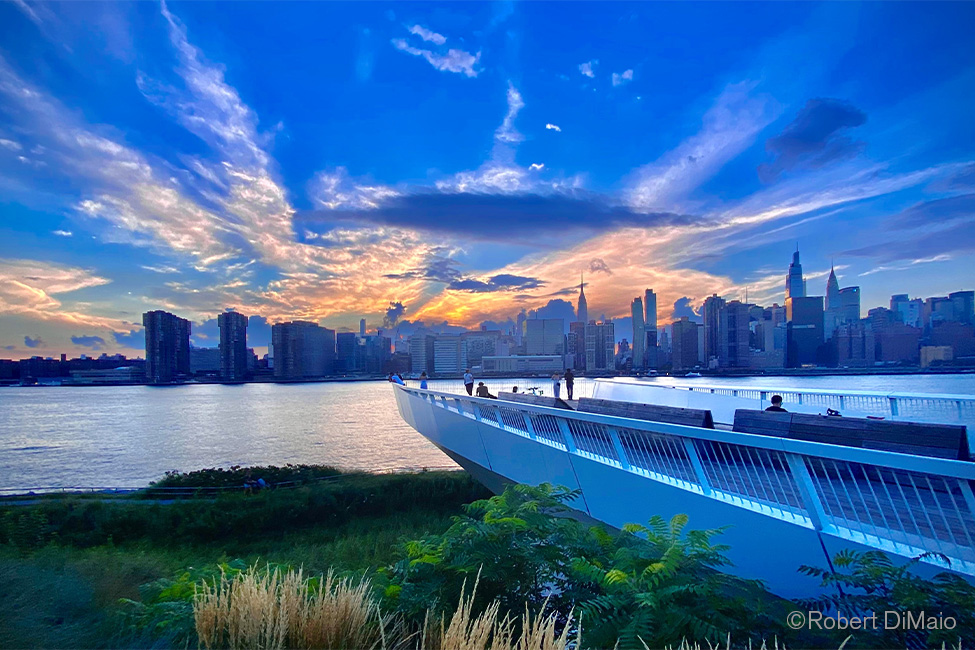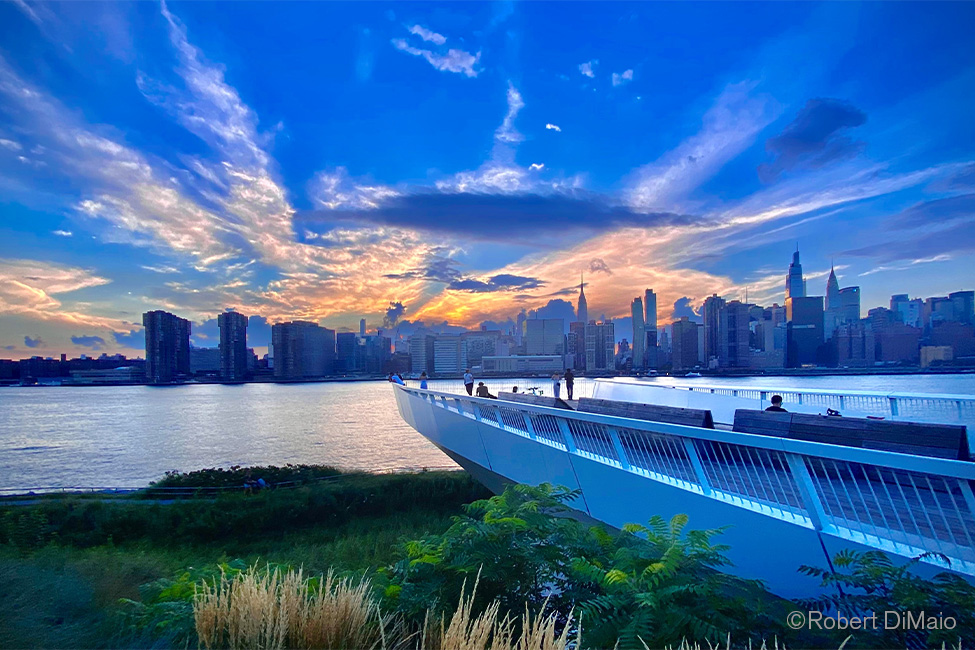 ---
From Skyline to Shoreline: Imaginative Waterfronts of NYC
This year's Winter Lecture Series celebrates three distinguished individuals-Tom Balsley, Warrie Price, and Signe Nielsen-who have meaningfully contributed to New York City's green spaces over the past several decades, using innovative designs for urban waterfront parks that exhibit a remarkable convergence of art, nature, narrative, and community.
Hunters Point South: An East River Miracle
Thomas Balsley | January 25 | 11am-12pm | NYBG
Hunters Point South Park, once a barren post-industrial site, has emerged as an international model for resilient waterfronts that is both urban and other-worldly. Designed by world-renowned landscape architect Tom Balsley, FASLA, this park embraces the shoreline of NYC's east river, leveraging its peninsulas into a unique waterfront experience that provides visitors with shifting perspectives as they wander in and out.
Through striking images and anecdotes, Balsley will present this extraordinary park and explore how infrastructure, landscape, and architecture have been woven together into a new open space that creates meaningful connection between surrounding communities. He will also discuss other award-winning projects including Riverside Park South, Gantry Plaza State Park, and Chelsea Waterside Park, and Nelson Mandela Park.
As principal of SWA/Balsley studio,
Tom Balsley
has created over 100 spaces in NYC alone, including the highly acclaimed Hunter's Point South Park, dual-winner of ASLA's Honor Award in 2014 and 2019 and selected for exhibition at MoMA in 2023. A noted speaker, he has taught and lectured at Harvard GSD and Penn Design. His work earned him ASLA's prestigious National Design Medal and two monographs, "Thomas Balsley Uncommon Ground" with a foreword by James Corner, and "Thomas Balsley: The Urban Landscape" with a foreword by Herbert Muschamp and an introduction by Peter Walker.
The Battery, The Beautiful
Warrie Price | February 22 | 11am-12pm | Ross Hall
Located on the southernmost tip of New York City, The Battery's 25-acres has been transformed from a broken concrete promenade to a paradise of plants over the last 20 years under the distinguished leadership of Warrie Price.
In effort to revitalize New York's birthplace park, Price founded The Battery Conservancy in 1994. From there, a horticultural masterplan was conceived and implemented, which includes 240,000 square feet of perennial gardens, a 1-acre urban farm, a 7-acre woodland, the SeaGlass Carousel, a garden bikeway, and a 1.5-acre playground built to flood and recover. Price will discuss this stunning transformation and how the Battery Conservancy continues to bring inspired vision and targeted resources to the thriving green heart of downtown New York.
Warrie Price
has served on the Manhattan Borough President's Waterfront Taskforce. As Chair of Manhattan's Community Board #8, she was instrumental in creating new waterfront access along the East River and worked to renovate six parks on the Upper East Side. She was a founding director of the Lady Bird Johnson Wildflower Center in Austin, Texas and has served on several boards including Boston University Medical Center and Scenic Hudson. Price was awarded a fellowship from the Kennedy School at Harvard University, where she received a Master of Public Administration. She has received multiple awards during her career including the American Society of Landscape Architecture Honorary Degree, Municipal Art Society Evangeline Blashfield Award, NYC Arts Commission Bedrock Award of Achievement, The Longhouse Preserve Leadership Award, and Audubon's Women in Conservation Rachel Carson Award.
Little Island: More than Meets the Eye
Signe Nielsen | March 28 | 11am-12pm | Ross Hall
Little Island, opened in 2021, offers 2.5 acres of new waterfront park within Hudson River Park. Born from a collaboration of UK-based Heatherwick Studio and NY-based landscape architecture firm MNLA, led by Signe Nielsen, FASLA, Little Island provides an intersection of nature, art, and community.
Nielsen's landscape design for Little Island was conceived as a leaf floating on water-a space designed for every season, that could be both surprising and inspiring for New York City. She will share insights into the design process, from the park's dynamic topography that minimizes environmental impacts to its diverse planting selection, which includes 35 species of trees. With views of the city's skyline at its highest point to the embrace of the warm palette of plantings at pier level, Nielsen will also discuss the importance of the park's choreography and how its pathways allow the visitor to choose their own unique experience.
Signe Nielsen
has been practicing as a landscape architect and urban designer in New York since 1978. Her body of work has renewed the environmental integrity and transformed the quality of spaces for those who live, work and play in the urban realm. Nielsen believes in using design as a vehicle for advocacy to promote discourse on social equity and community resilience and has served on multiple panels to effect positive change. A Fellow of the ASLA, she is the recipient of over 100 national and local design awards for public open space projects and is a Professor of Urban Design and Landscape Architecture at Pratt Institute. Born in Paris, she holds degrees in Urban Planning from Smith College; in Landscape Architecture from City College of New York; and in Construction Management from Pratt Institute.
We offer Continuing Education credits (CEUS) for LA CES and APLD for successful completion of this lecture of this series.
Tickets
Additional Sections
There are currently no other sections available.