All About Containers Saturday: All Three Sections - ONLINE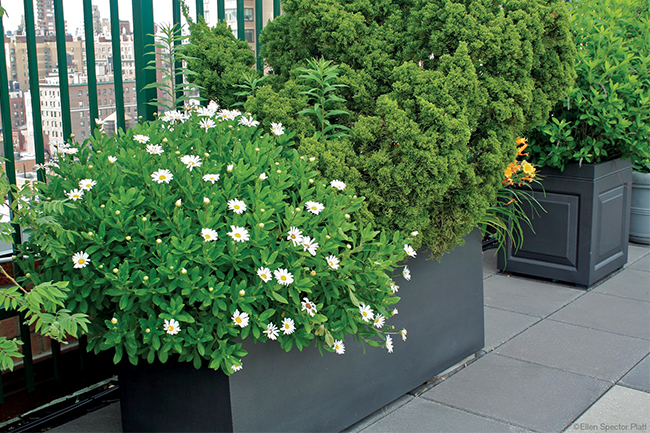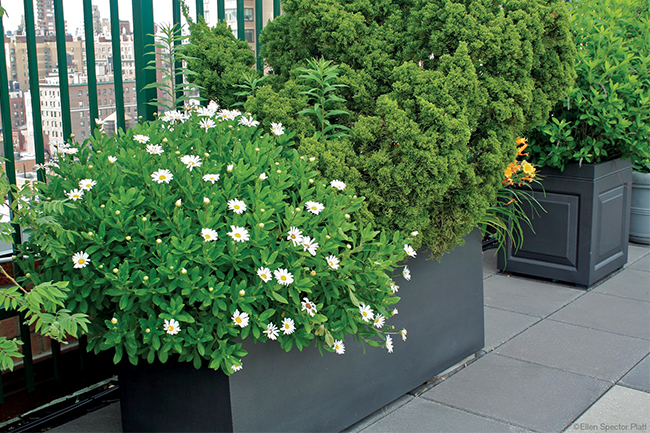 ---
This class will take place online. Registered students will receive login instructions.
October 17, 24, & 31
9:30-11:30 am
No land? No problem! Containers can bring added color, form, and texture to any space-deck, rooftop, terrace, front porch, or window sill. With the right combination of plants, containers provide visual impact, create a small garden, and add pleasure to your living area. Sun or shade, ornamental or edible, find out what kind of container garden is right for you.
Container Gardening 101
Container gardening requires some specialized knowledge to achieve quality results. Learn the basics for planting and maintaining a healthy outdoor container garden: materials and styles of containers, customized potting mixes, fertilization, and watering requirements. Learn which plants thrive in containers and you'll be ready to go!
October 17 l Daryl Beyers l ONLINE l GAR200BO
The Very Best Plants For Pots
Containers are an unnatural habitat that have fertilizer, water and root restrictions that suit some plants better than others. Find out which plants to avoid (eggplant), which ones work well (Japanese maple), and those that thrive (begonia).
October 24 l Renee Marsh l ONLINE l GAR200COGreat Native Plants in Containers
Learn which native plants are the best choices to use successfully in containers. Even if you don't have room for a perennial garden, you can still invite nature into your yard, patio, or balcony with some great native plants in containers. The butterflies, beneficial insects, hummingbirds, and pollinators will thank you.
October 31 l Kim Eierman l ONLINE l GAR200DO
---
Available Sessions