Wedding Design I: Personals - ONLINE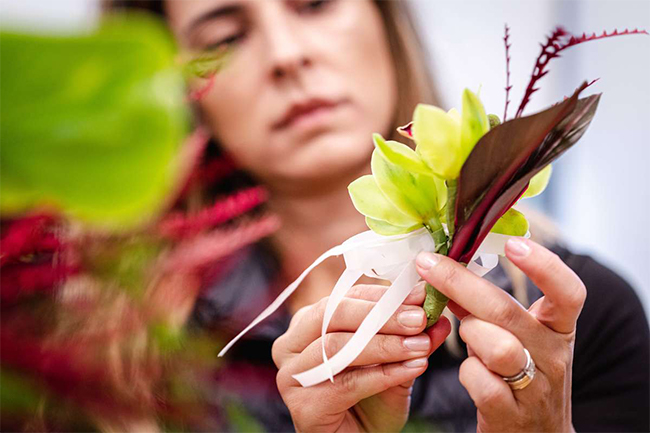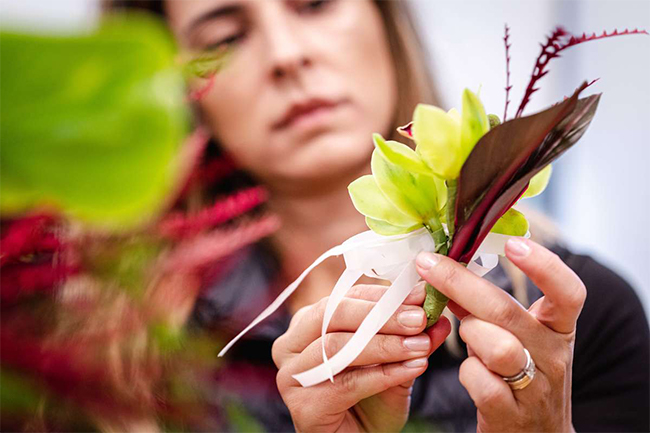 ---
This class will take place online. Registered students will receive login instructions.
Flowers play a crucial role in creating a memorable wedding. Learn the elements of successful floral wedding design, including the art of fine wiring and taping to create corsages and boutonnieres with fresh flowers, ribbons, and bows. Advance to the techniques of styling and assembling bridal and bridesmaid bouquets.
Materials:
For this online class, flowers will be shipped directly to your door! You will also need to purchase the tools and hard goods listed in the materials list linked below, which total approximately $50.
Required Text:
Principles of Floral Design
, Pat Diehl Scace and James M DelPrince
ISBN-13: 978-1619608894
ISBN-10:1619608898
---
Prerequisite(s):
Fundamentals of Style
Fundamentals of Style - ONLINE
Available Sessions