Stacked Image Workshop - ONLINE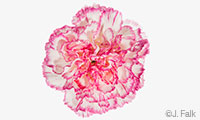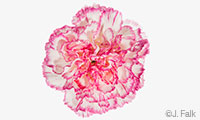 ---
This class will take place online. Registered students will receive login instructions.
Stacked image photography allows you to create images of extraordinary depth, sharpness, and detail. In this hands-on workshop using your own digital camera (manual focus required), you'll take a series of photos of the same subject, focusing each shot on a different area. You will then combine these photos using a special software to produce one final breathtaking image. You will walk away from this class with all the techniques, equipment, and software tips you need to continue refining this process at home. Please bring your laptop to class, with the free 30-day trial software already downloaded, you will receive an email with the link for this by the instructor.
Required Equipment:
-A digital camera with lenses that have
MANUAL FOCUS
capability. DSLR's are preferable advanced compact digital cameras are acceptable.
-Any midrange lens that you are comfortable with (50-150mm) and that will allow for a close range focus of 2 feet or less. Lenses can be prime, zoom, macro whatever you wish to experiment with.
-Your subject should fit within your viewfinder.
-Instructor will provide live flower blossoms that are larger than 3 inches, you can bring your own subjects with you to experiment with. Instructor will use flowers but students are welcomed to bring any other inanimate subject to class.
-A tripod with a ball head.
-A remote camera shutter release.
-A laptop computer.
Software
The instructor will use both Helicon Focus and ZereneStacker.
The 30 day free downloads are available from:
www.zerenesystems.com/cms/stacker
www.heliconsoft.com
Go to their download section and download the 30 day free trial Please be prepared for many trial and a great deal of error and experimentation.
Additional Sections
There are currently no other sections available.