Herbal Saturday - All Three Sections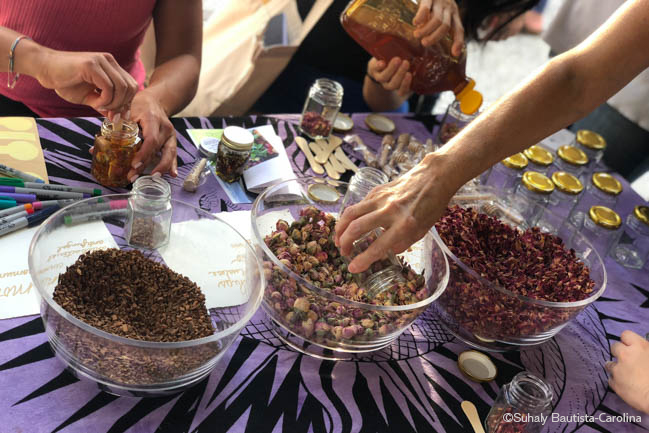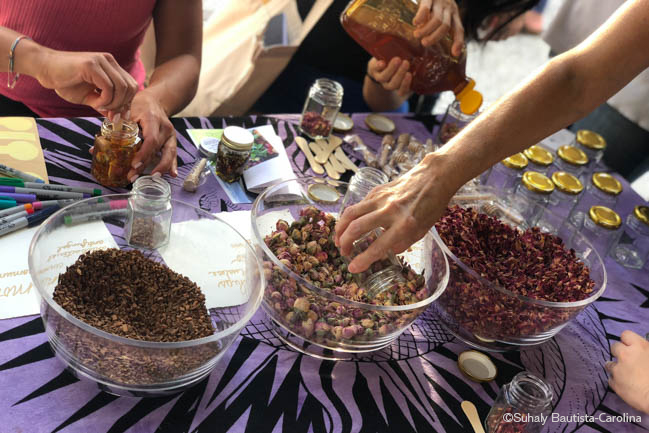 ---
Herbs have been helping us stay healthy for thousands of years. Join these expert herbalists to learn how plants can be used for medicine and self-care.
Botanical Bath Bombs
10:30 am-12 pm
Prepare to relax and be rejuvenated! Using salts, nourishing clays, and essential oils, you'll craft four custom botanical bath bombs to bring fragrance and fizz to a time-honored self-care ritual for you and your loved ones!
Arvolyn Hill | 222WEL130B
Herbal Honeys
12:45-2:15 pm
Offering a host of health benefits on its own, raw honey can also be used to preserve the medicinal properties of fresh, dried, or powdered herbs. Learn how to create medicinal herbal honeys to soothe sore throats and coughs, heal skin wounds, and fight off infection using a variety of plants and flowers. You'll take home several custom honeys suited to your unique needs.
Suhaly Bautista-Carolina | 222WEL130C
Elderberry Syrup
2:30-4 pm
Packed with antioxidants and vitamins, elderberry fruits and flowers have been used across cultures for centuries to prevent colds and flus, treat fevers, and tame inflammation. Delve into the many healing properties of this commonly used medicinal plant while making a 3 oz. bottle of elderberry syrup to take home.
Rose Lee | 222WEL130D
Additional Sections
There are currently no other sections available.