Instructor: Janda Fleming
Biography: Janda Pacheco-Fleming has over 14 years of experience in real estate sales. She is a Principal Broker and has earned her CRIS designation. She serves as Vice President of Training for Superior Schools, Inc. Janda provides classroom instruction for both Real Estate Broker and Property Manager Pre-Licensing courses, which are blended delivery formats combining online and classroom learning. Janda loves to help people achieve their goals and often mentors students after they receive their license.

Janda has been an Oregon resident for 30 years and enjoys spending time with her family, exercising, being outdoors and volunteering.

Here is what students have to say about Janda:

"Janda is a great communicator! I would never have gotten through all the material without her instruction and direction. She made the process enjoyable."

"Janda is professional, warm, funny and great at communicating difficult concepts."

"The hybrid method is very helpful. Class time is interactive and stimulating."
Classes by this instructor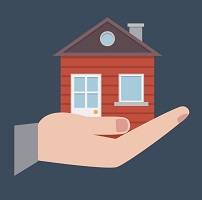 Prepare for the Oregon Real Estate Broker's License Exam in just 10 weeks. This course combines weekly interactive sessions with online home study to meet the Oregon Real Estate Agency (OREA) requirement.
September 7, 2022 to November 12, 2022, CAS 104
October 4, 2022 to December 10, 2022, ONLINE ZOOM