WELCOME TO OUR ONLINE REGISTRATION SYSTEM!
Please use the tabs on the left-hand menu or the "Search Catalog" box to search for class options.
General Instructions (pdf) on How to Create a Profile and Register for Courses.
Youth Program Instructions (pdf) on How to Create a Profile and Register for Youth Programs/Camps.

Featured Courses

By the end of this class, you will know how to define your retirement lifestyle, understand your income needs and create your own personal retirement checklist. Erik Tobiason, Financial Advisor, will help you develop a game plan with action steps and timelines for a successful retirement. Learn investment planning techniques and risk avoidance strategies. Don't get caught unprepared for retirement. This class is delivered online live via WEBEX.

Calling all future coders, programmers, & designers! Learn the basics of coding languages like HTML, JavaScript, and CSS through a series of web projects and design challenges each day and be on your way to becoming the next tech star! Whether you want to be a silicon valley CEO or the high school student who just made $1 million dollars for programming in her bedroom, this course has the essentials you need to begin your journey. Compatible with MAC, Windows and Chrome OS. For students ages 10-14.

Emotional eating contributes significantly to weight gain and the inability to lose weight. In addition, it generates uncomfortable feelings of self-judgment and guilt. Join Integrative Nutritionist Dianne Porter in this interactive online class designed to help you shift this unconscious habit into one of contemplation.

Our lives are filled with opportunities for challenging yet crucial conversations. This four-week study group is based on readings from Crucial Conversations: Tools for Talking When the Stakes are High. Gain tools to improve the quality of your dialogue to achieve better outcomes.
Featured Courses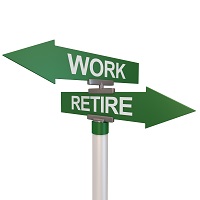 By the end of this class, you will know how to define your retirement lifestyle, understand your income needs and create your own personal retirement checklist. Erik Tobiason, Financial Advisor, will help you develop a game plan with action steps and timelines for a successful retirement. Learn investment planning techniques and risk avoidance strategies. Don't get caught unprepared for retirement. This class is delivered online live via WEBEX.
Calling all future coders, programmers, & designers! Learn the basics of coding languages like HTML, JavaScript, and CSS through a series of web projects and design challenges each day and be on your way to becoming the next tech star! Whether you want to be a silicon valley CEO or the high school student who just made $1 million dollars for programming in her bedroom, this course has the essentials you need to begin your journey. Compatible with MAC, Windows and Chrome OS. For students ages 10-14.

Emotional eating contributes significantly to weight gain and the inability to lose weight. In addition, it generates uncomfortable feelings of self-judgment and guilt. Join Integrative Nutritionist Dianne Porter in this interactive online class designed to help you shift this unconscious habit into one of contemplation.

Our lives are filled with opportunities for challenging yet crucial conversations. This four-week study group is based on readings from Crucial Conversations: Tools for Talking When the Stakes are High. Gain tools to improve the quality of your dialogue to achieve better outcomes.