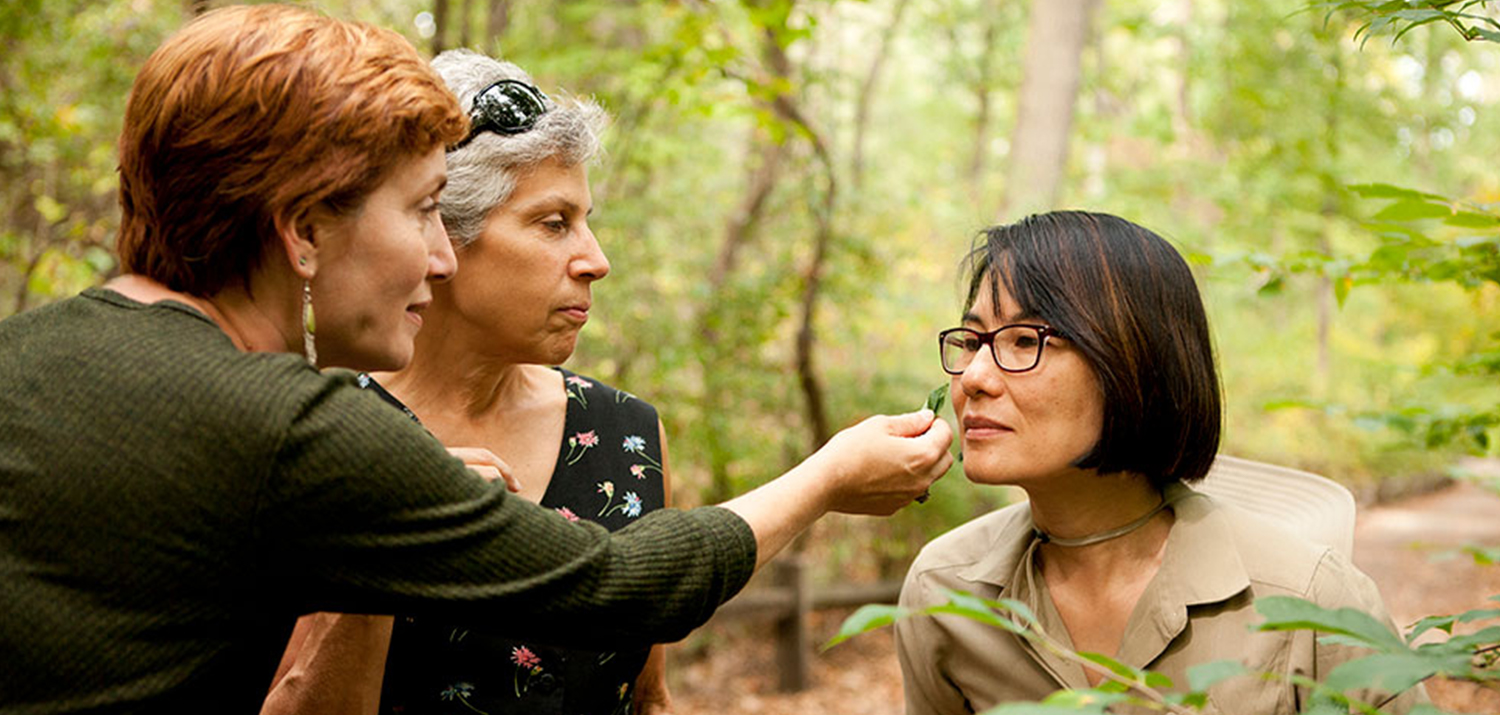 Horticultural Therapy Certificate Program
OVERVIEW
The NYBG Horticultural Therapy Certificate Program helps students begin or complement their careers through an in-depth exploration of skills and innovative methods using plants and the growing environment to heal and rehabilitate people. Taught by practicing horticultural therapists, this program trains students in the design, implementation, and operation of programs for individuals and groups in a wide variety of health care settings and human services programs.
Upon completion of the program, students will:
Understand the characteristics and etiologies of the various populations served by horticultural therapy.
Demonstrate skills in goal setting, activity planning, risk management, evaluation methods, plant selection, and accessible design.
Prepare proposals to deliver horticultural therapy programs in various venues including public settings, not-for-profit organizations, private companies, and independent contracting services.
REQUIRED COURSES
Certificate students must complete 189 total course hours (181 required + 8 site visit hours), plus a 100-hour internship. After completing a minimum of six Horticultural Therapy courses, students should contact the Program Coordinator to arrange their internship. For more information on internship requirements and guidelines, click here.
Please note: During the pandemic, we will offer limited trips to observe working programs at hospitals and other institutions. Site visits remain a Certificate requirement, and we plan to resume scheduling them as soon as it is safe to do so.
P = Courses with a prerequisite before you can register
For classes with no current session available, please check back when we announce the next season's catalog.
Through November 2022, National College Credit Recommendation Service (NCCRS) will recognize the nine Horticultural therapy courses to be the equivalent of college level instruction. in order to apply for one college credit hour per course, a passing grade of c or better is required. NYBG recommends you pass all 9 courses before applying for college credit, at which time you will pay a $45 administrative fee to NYBG and a $52 application & transcript fee to Excelsior. For more info, call the registration office at 718.817.8720.
The Horticultural Therapy Certificate Program is accredited toward registration with the American Horticultural Therapy Association (AHTA). Horticultural Therapy courses are eligible for college credit and can be applied toward voluntary Professional Registration through the AHTA.