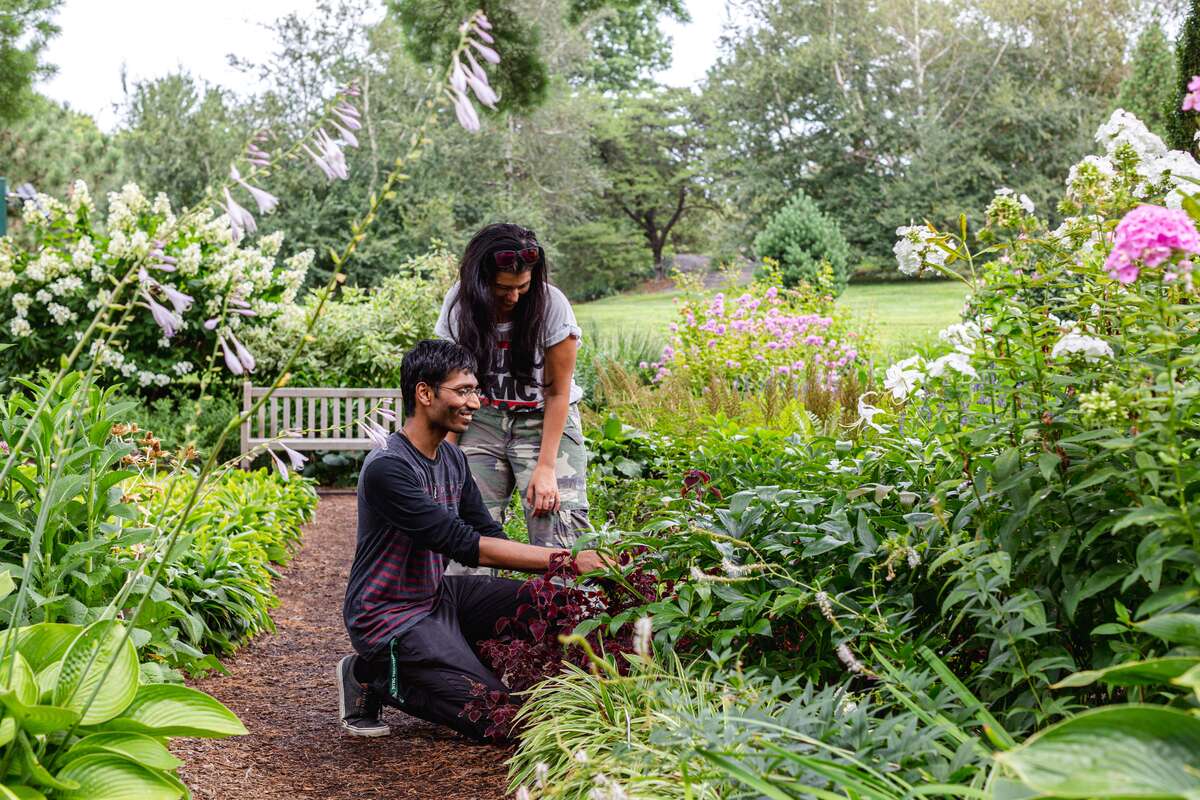 Therapeutic Horticulture Certificate Program
OVERVIEW
NYBG's Therapeutic Horticulture Certificate Program emerges from a health and wellness model of human development, combined with research supporting nature as an effective therapeutic medium. Learn to create experiences that utilize plants, gardening, and nature to empower individuals and groups whose lives have been affected by illnesses, injuries, disabilities, and life circumstances in order to achieve improvements in their cognitive, physical, social, emotional, and spiritual well-being.
Respected nationwide, NYBG's program trains students to design, implement, and operate innovative therapeutic horticulture programs in settings such as urban farms, healthcare facilities, schools, supportive housing, correctional facilities, and more. Whether you are embarking on a new career or are looking to integrate plants into your current work in human services, education, mental health, or another allied health field, our expert faculty—all highly experienced practitioners—are the ideal guides.
Upon completion of the program, students will:
Understand the characteristics and needs of service communities served through therapeutic horticulture programs.
Develop goals, activities, adaptations, and evaluation methods that fit the specific needs of an individual or group.
Select and care for a diverse group of plants suitable for use in indoor and outdoor settings.
Set up, operate, and effectively market a business that offers therapeutic horticulture services.
FAQs
As of fall 2022, we are thrilled to unveil our newly re-conceptualized Therapeutic Horticulture Certificate Program. Please view these Frequently Asked Questions for more information about this program and how it differs from the former Horticultural Therapy program.
REQUIRED COURSES
Certificate students must complete 181 course hours, 10 site visit hours, and 100 hours of field experience. After completing all Therapeutic Horticulture requirements, students should contact the Program Coordinator Program Coordinator to discuss options for their field experience.
We are currently only able to offer limited trips to observe working programs at hospitals and other institutions. Site visits remain a Certificate requirement, and we plan to resume scheduling more of them as soon as it is safe to do so.
P = Courses with a prerequisite before you can register
**For classes with no current session available, please check back when we announce the next season's catalog.
PARALLEL COURSE REQUIREMENTS FOR CURRENT CERTIFICATE STUDENTS
For those who have been working toward a Horticultural Therapy Certificate, please review the chart below to determine which new classes correlate with the previous classes required to complete your certificate: