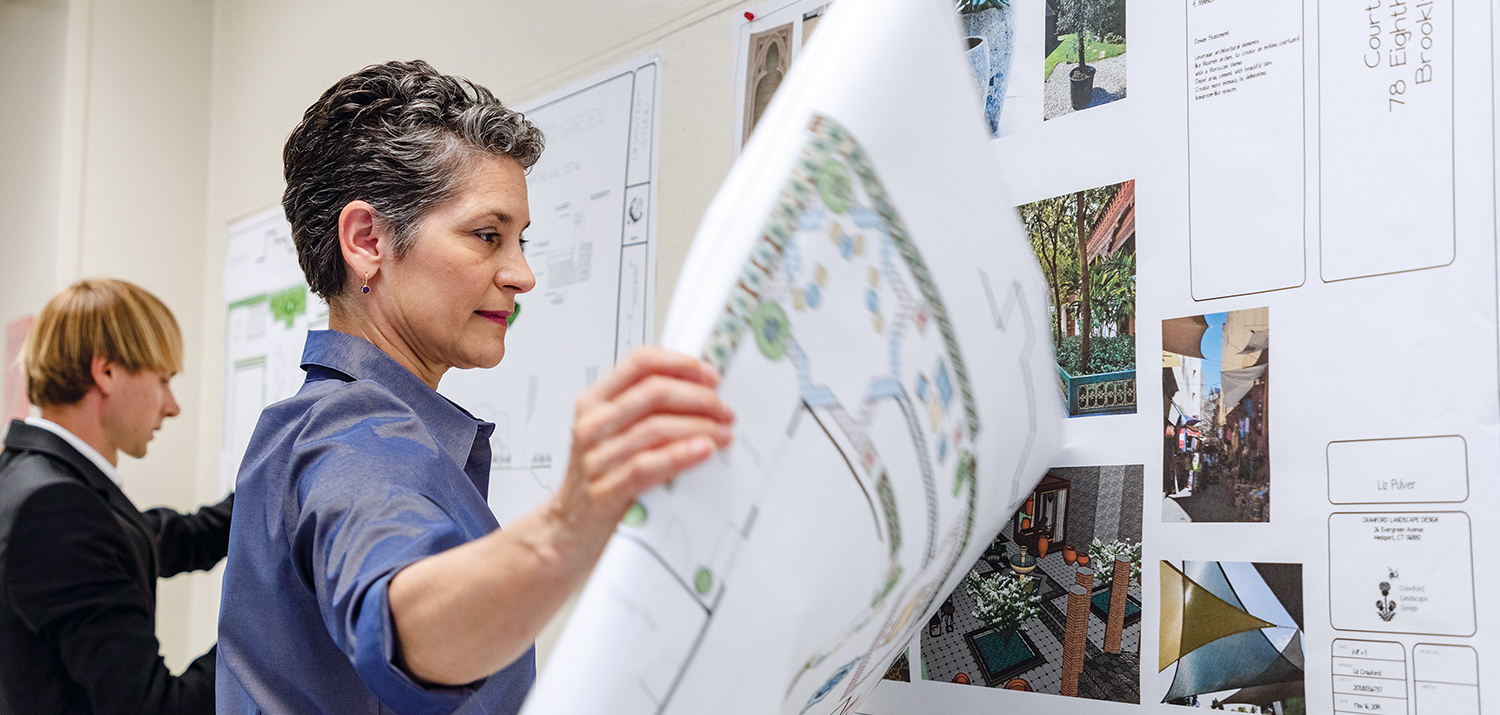 CERTIFICATE PROGRAMS
Overview
If you are on a new career path or thinking about a career change, consider a NYBG Certificate. Our programs combine a comprehensive course of study and real-world skills, and add a prestigious credential to your profile that set you apart in today's competitive market.
NYBG Certificate Programs are tailored to meet your professional goals. Each consists of a core of required courses and a selection of electives, plus in some cases, a required portfolio or internship. Certificates classes held days, evenings and weekends to fit any schedule.
Areas of Study:
SUMMER INTENSIVE PROGRAMS
If you've decided to pursue a Certificate in Landscape Design, Floral Design, or Gardening, the Summer Intensives are an ideal opportunity to complete the program faster. Take advantage of the Garden's incomparable resources and top professional instructors in a concentrated program that will put your career on the fast track.
We also offer Summer Intensive Classes in Botanical Art & Illustration and Horticultural Therapy.