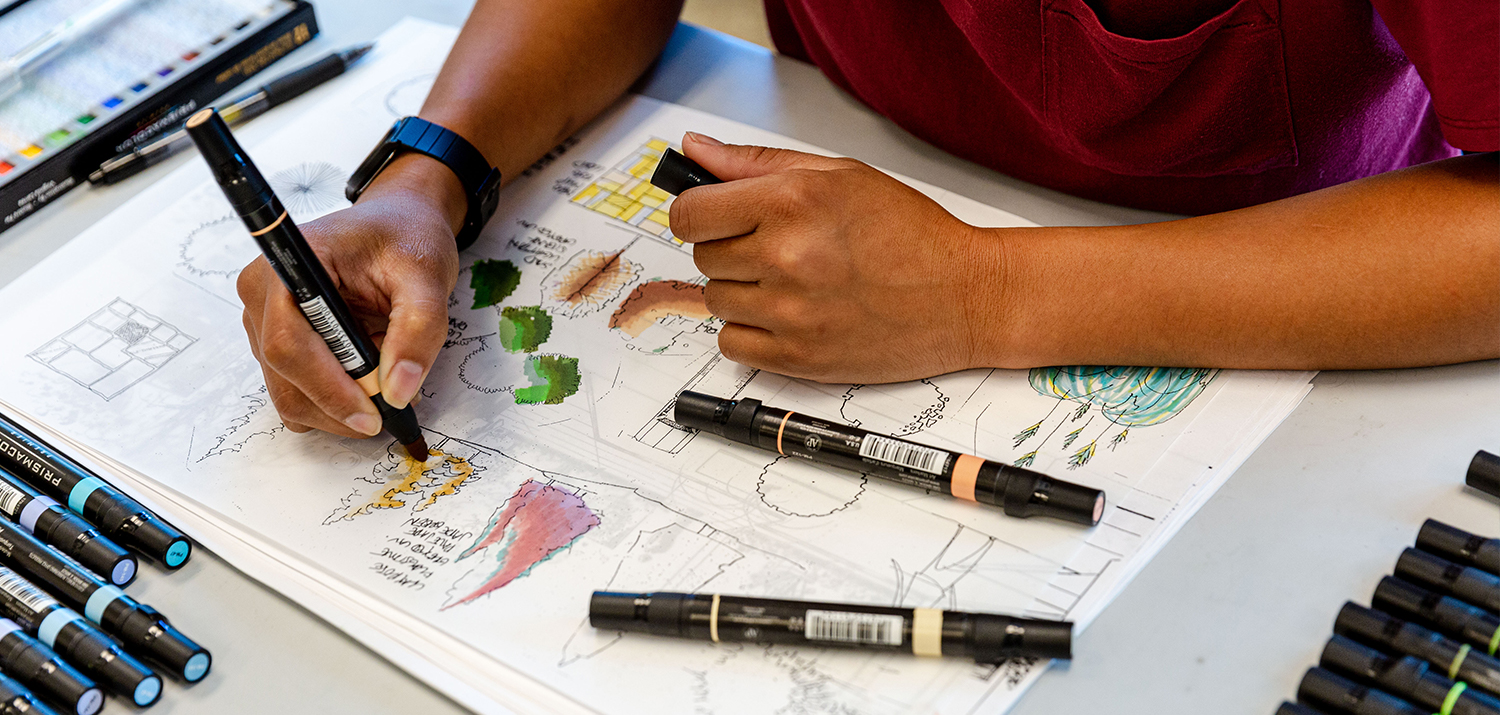 Landscape Design Certificate Program
OVERVIEW
The NYBG Landscape Design Certificate Program prepares students for creative careers as landscape designers. Outstanding instructors who are working professionals cover every step of the design process, from landscape history to site analysis and design development, is covered. This interactive program enables you to take on a spectrum of projects from simple to complex and also to offer complete landscape design services.
Upon completion of the Landscape Design Certificate program, students will:
Analyze existing landscapes, identify site-specific

problems and develop design solutions.

Prepare planting plans that are practical, sustainable, and

aesthetically pleasing for a variety of projects.

Demonstrate skills associated with site engineering

practices, principles, and techniques.

Develop strategies for professional success using skills in preparing proposals, pricing,

purchasing and more

.
REQUIRED COURSES
P = Courses with a prerequisite before you can register
For classes with no current session available, please check back when we announce the Spring-Summer 2021 catalog.