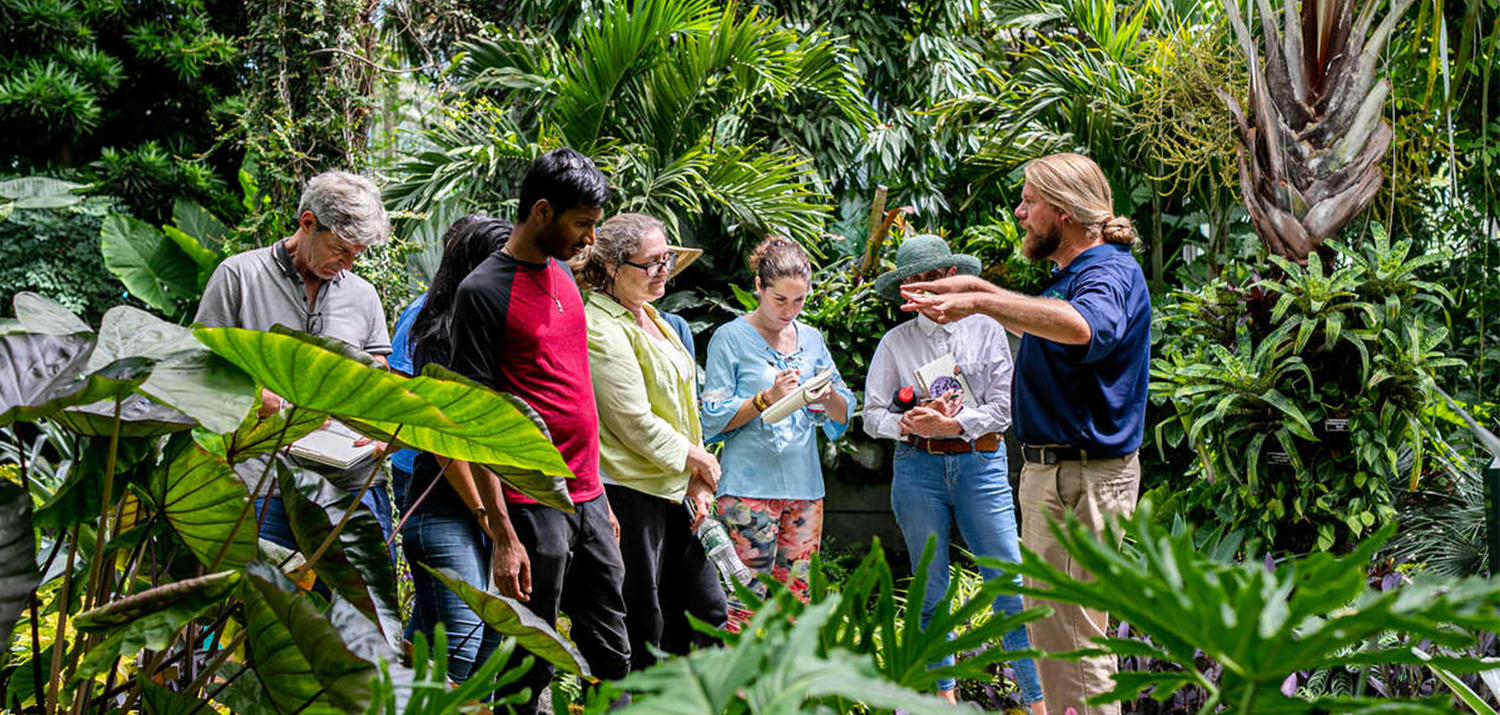 HORTICULTURE CERTIFICATE PROGRAM
The NYBG Horticulture Program blends classroom theory with field studies in the Garden's historic landscape, teaching students how to form and care for healthy, sustainable landscapes. Courses are designed and taught by landscape professionals, botanists, and practicing horticulturists. The program offers a high standard of training in four areas of concentration:
Horticulture Certificate Track 1: Plant Production
OVERVIEW
Gain the skills to propagate and produce an array of native and non-native plants for nurseries, garden centers, and landscape-restoration projects.
REQUIRED COURSES
Horticulture Certificate Track 2: Sustainable Landscape Management
OVERVIEW
Understand landscape maintenance and management practices using the concept "right plant—right place" in residential and commercial landscapes.
REQUIRED COURSES
Horticulture Certificate Track 3: Arboriculture
OVERVIEW
Know how to grow, prune, care for, and manage trees in parks, residential sites, and urban environments.

REQUIRED COURSES
Horticulture Certificate Track 4: Sustainable Garden Design
OVERVIEW
Be able to design small-scale gardens for home, communities, and private clients.
REQUIRED COURSES
P = Courses with a prerequisite before you can register.
For classes with no current session available, please check back when we announce next season's catalog.