Landscape Plants: Fall Trees & Shrubs - BLENDED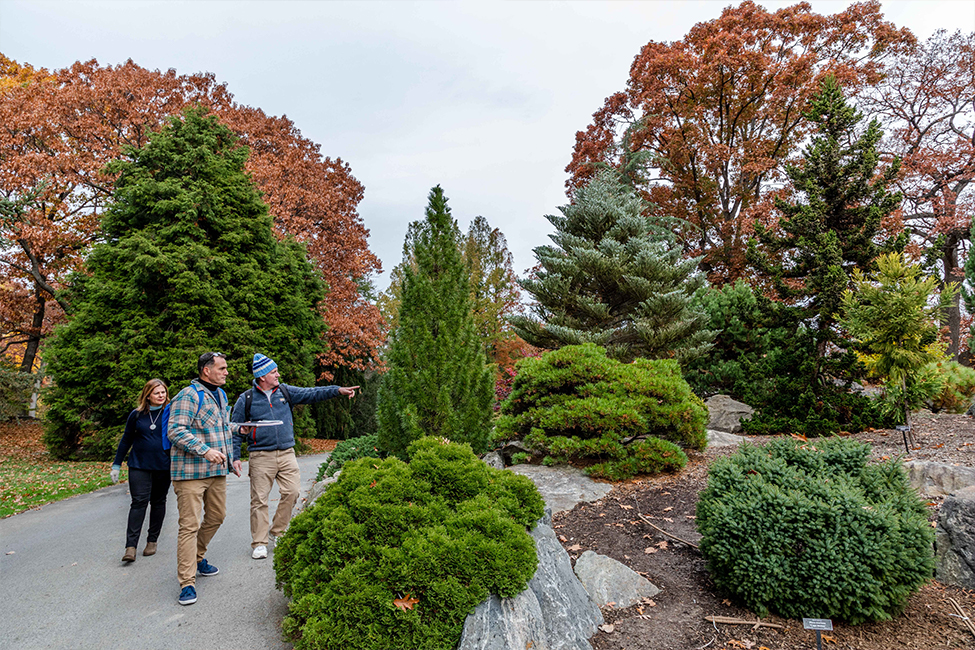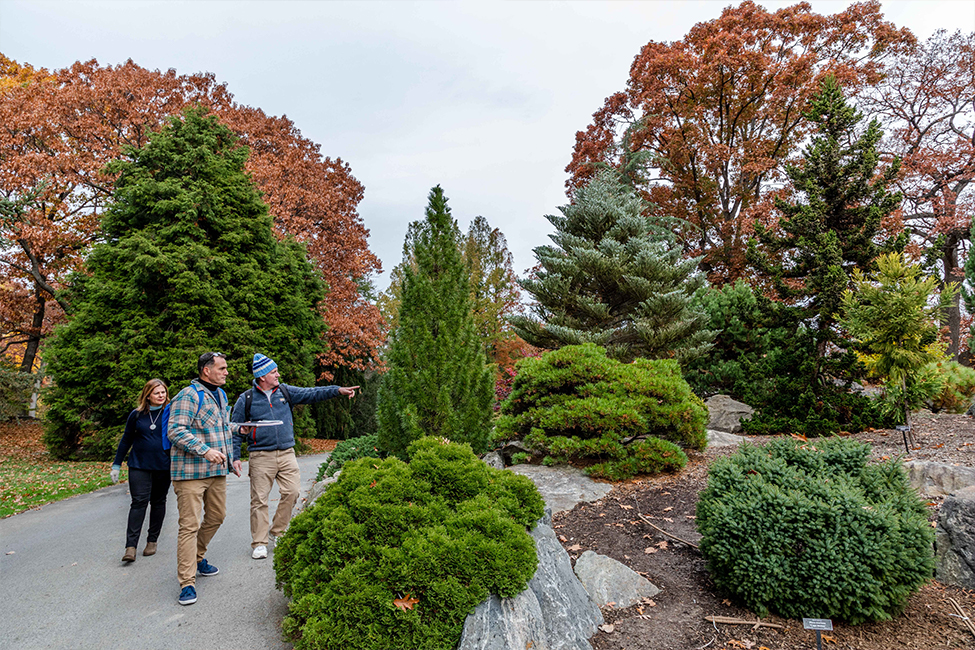 ---
This blended class meets online for some sessions and on NYBG grounds for others. Registered students will receive login instructions and a syllabus with specifics.
Explore how to identify and use major groups of shade trees and shrubs native to and hardy in our region, including
Acer, Quercus,
and
Viburnum
, which are particularly ornamental in fall.
Prerequisite: Introduction to Plant Science
.
Required Texts
Grimm, William C. and John T. Kartesz,
The Illustrated Book of Trees - The Comprehensive Guide to More than 250 Trees of Eastern North America.
Stackpole Books, 2001.
Recommended Texts
• Cope, Edward A.
Muenscher's Keys to Woody Plants: An Expanded Guide to Native and Cultivated Species.
Comstock/ Cornell University Press, 2001.
• Dirr, Michael A.,
Manual of Woody Landscape Plants: Their Identification, Ornamental Characteristics, Culture, Propagation and Uses.
Stipes Publishing, LLC; 5th edition, 1998.
Click on "Full Schedule" below to see the exact meeting times for each class.
---
Prerequisite(s):
Introduction to Plant Science
Available Sessions