Cosmic Nature: Embracing the Unknown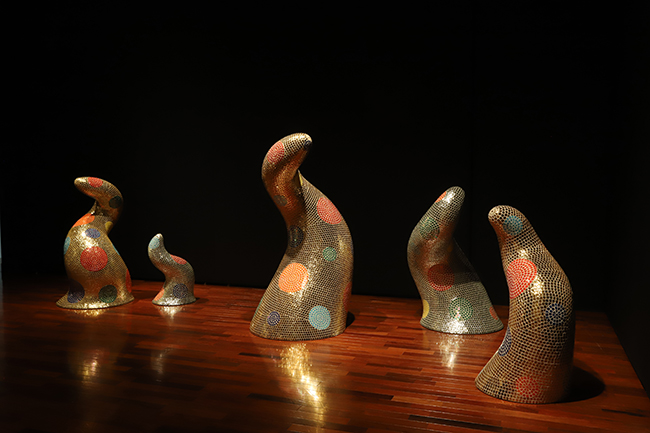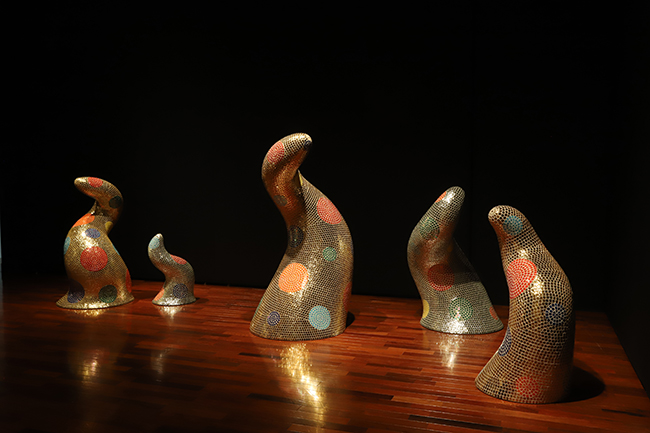 ---
Guest Curator Mika Yoshitake discusses the organic forms central to Kusama's unique vision that integrates nature and human nature, the earthly and the cosmic. Emphasizing the pivotal role of biomorphic imagery from both microcosmic and macrocosmic perspectives, Yoshitake examines the visceral impact of Kusama's artistic language and the ways life and afterlife profoundly coexist in the artist's lifelong journey of embracing the unknown.
Mika Yoshitake, Ph.D.
, Guest Curator for
KUSAMA: Cosmic Nature
, specializes in postwar Japanese art. As Curator of the Hirshhorn Museum and Sculpture Garden (2011-18), she curated
Yayoi Kusama: Infinity Mirrors
(2017-19) and is currently Guest Curator at LACMA for the international tour of
Yoshitomo Nara
(2020-21). Curator of the AICA-USA award-winning exhibition,
Requiem for the Sun: The Art of Mono-ha
, Yoshitake recently curated
Parergon: Japanese Art of the 1980s and 1990s
at Blum & Poe, Los Angeles.
EXPERIENCE THE EXHIBITION
If you are a Member, you may reserve a
KUSAMA All-Garden Pass
with your lecture ticket at no extra cost by choosing that option from the pricing drop-down menu below. Non-Members may purchase a
KUSAMA All-Garden Pass
along with their lecture ticket below. The
KUSAMA All-Garden Pass
will give you access on Saturday, May 9 to
KUSAMA: Cosmic Nature
installations in and around the LuEsther T. Mertz Library Building and Enid A. Haupt Conservatory and across the grounds.
If you are would like to experience the
Infinity Mirrored Room - Illusion Inside the Heart
(2020), you must purchase a timed
Infinity Mirrored Room
ticket. We have limited tickets available at 12:30pm, 1pm, 1:30pm, and 2pm below.
All
KUSAMA
exhibition tickets can be picked up at the registration table when you check in for the lecture.
If you would like more information or purchase options, please visit
here
.
---
Available Sessions