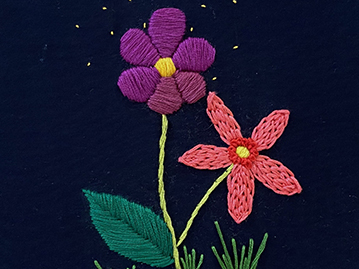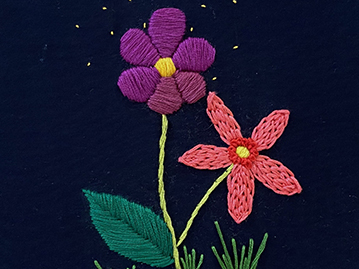 ---
This class will take place online. Registered students will receive login instructions.
Embroidery is tightly tied to human culture. The earliest known examples-intricately decorated clothes, boots, and hats found in Russia-date back to 30,000 BCE. NYC-based artist Jessica Maffia will teach you eight different stitches that you will use to create a botanically-inspired, small work of embroidery to hang in your home. Find inspiration in nature and modern art to bring a contemporary twist to this ancient craft.
Please note, this class is geared toward those with little to no experience embroidering.
---
Course Resources
Botanical Embroidery Materials List (PDF Document)
Available Sessions