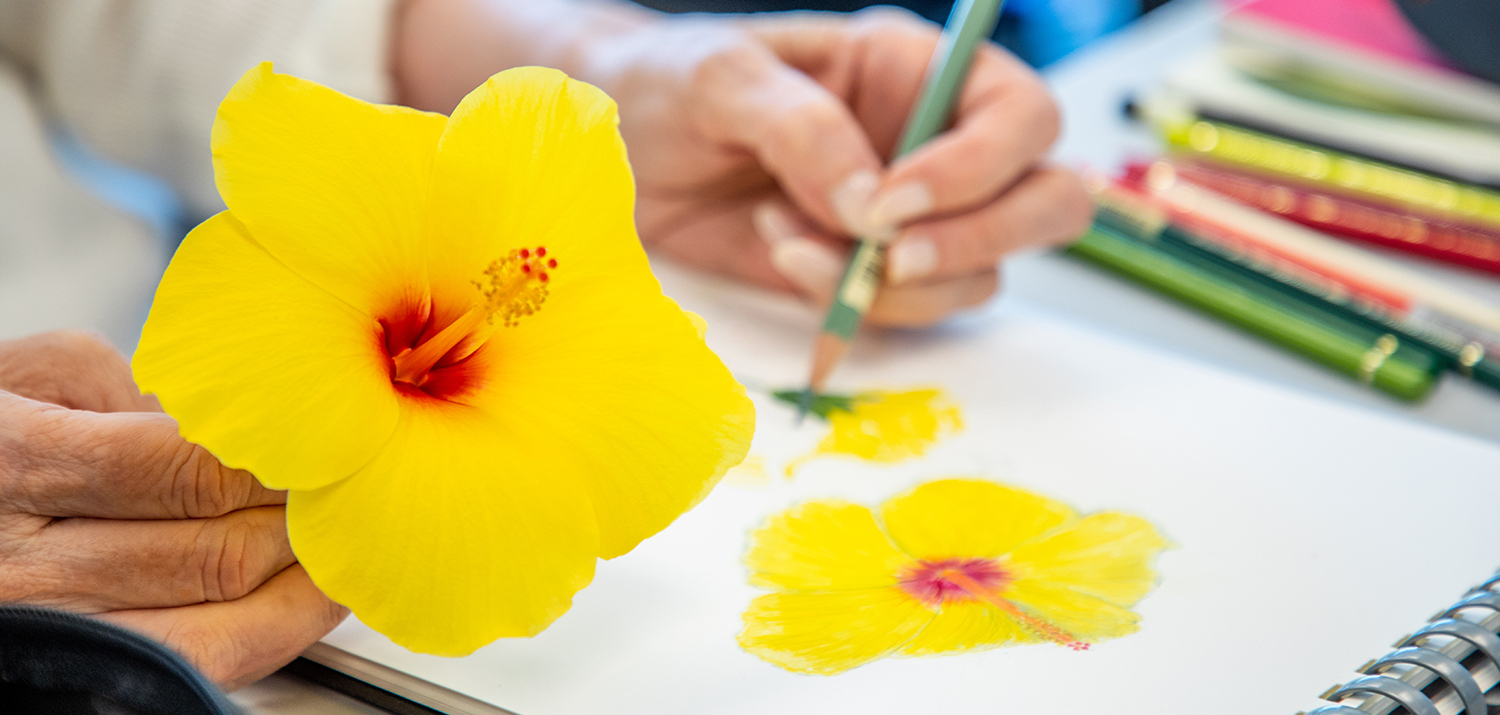 Botanical Art & Illustration Certificate Program
Overview

The Botanical Art & Illustration Certificate requirements provide a solid foundation in scientifically accurate drawing based on observation and fine art techniques in a variety of media. Those who achieve the highest level of accomplishment receive a Certificate in Botanical Art & Illustration with Honors, an indication of superior work.

In the course of this Certificate program, students will:
Acquire skills in drawing and/or painting accurately and beautifully.
Develop techniques needed to re-create amazing detail, natural color, and convincing form.
Gain knowledge of basic morphological features of plants.
Learn the elements of successful composition for scientific illustration or for fine artwork.
Through electives, learn business skills for artists and the history of botanical art.
Develop a personal aesthetic and a strong artistic identity.
Enjoy access to the exceptional collection of botanical art in the Garden's LuEsther T. Mertz Library and the library of the American Society of Botanical Artists.
Certificate students must complete 221 total course hours (167 required + 54 elective). Students are also required to submit a final project to Program Coordinator Robin Jess. For more information on the final project requirements and guidelines, click here.
Required Courses

Elective Courses

Students seeking a Certificate may focus their electives on watercolor, colored pencil, drawing—or they may choose a natural science concentration. Elective courses build on foundation skills and allow the student to tailor their direction of study.
Elective course offerings vary with every catalog season. Browse our certificate classes page to discover what's currently scheduled.
*Plus a final project that meets Certificate standards
P = Courses with a prerequisite before you can register
For classes with no current session available, please check back when we announce next season's catalog.