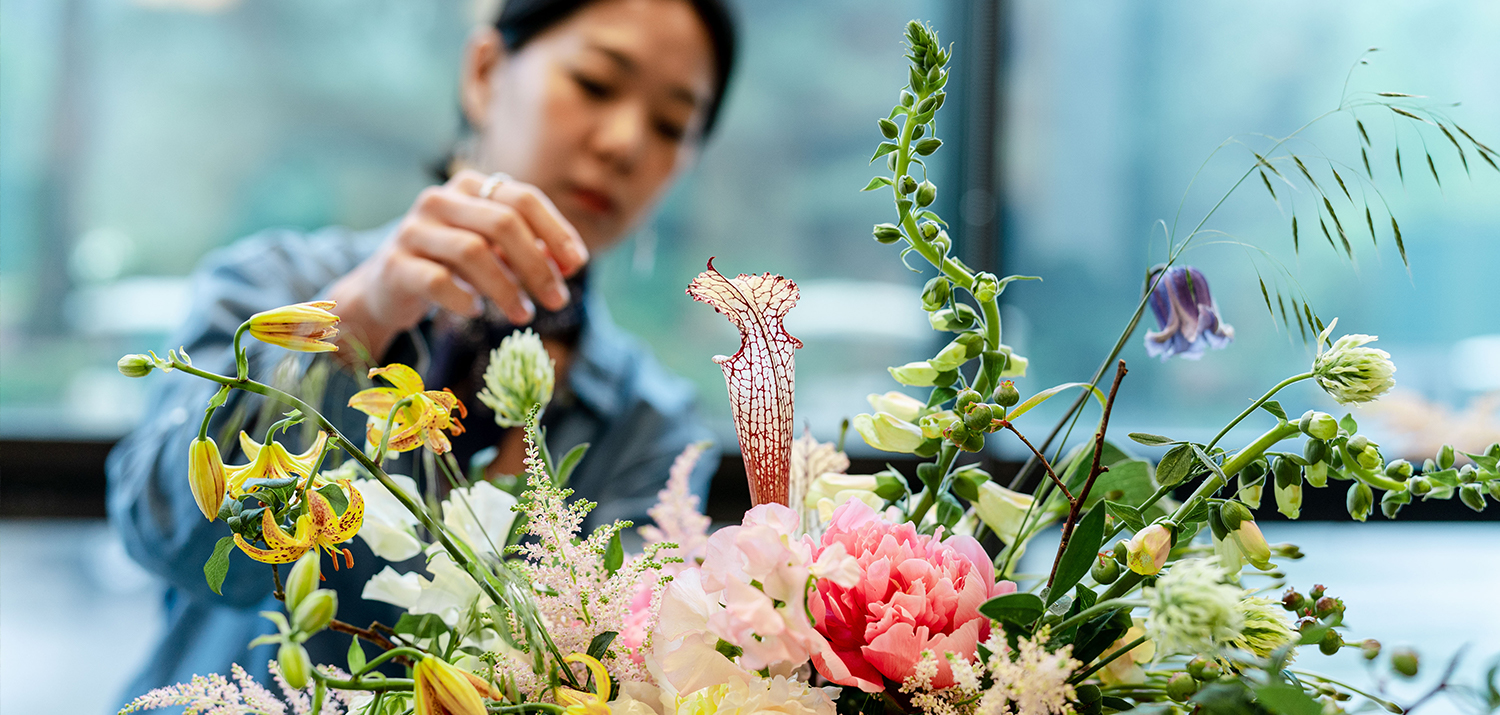 Floral Design Certificate Program
Overview
The New York Botanical Garden is home to New York City's oldest and most prestigious Floral Design Program, and for over four decades has sent hundreds of graduates on to enjoy rewarding careers. With hands-on practice and with personal attention from NYBG's rigorous yet nurturing instructors, you'll develop the mastery and confidence to express yourself through flowers.
The NYBG Certificate Program helps you develop your own aesthetic and master the mechanics for everything from simple bouquets to grand-scale arrangements, while giving you a practical, real-world, business foundation.
Throughout the course of the Program, students will:
Create over 40 floral designs for many occasions, including weddings, parties, and holidays.
Gain a solid grounding in color theory and an understanding of floral styles throughout history.
Develop skills needed to build or sustain a thriving floral business: retail ordering, cost analysis, scheduling, project management, marketing, client relationships, and managing personnel.
Certificate students must complete 142 total course hours (116 required + 26 elective), plus an 80-hour internship. Upon completion of the internship, your supervisor must complete this evaluation form in order for full credit to be received. Students are also required to submit a portfolio showcasing photographs of class assignments and their own unique creations. Click here for more information on the portfolio.
REQUIRED COURSES
ELECTIVES
Elective course offerings vary with every catalog season. Browse our certificate classes page to discover what's currently scheduled.
P = Courses with a prerequisite before you can register.
For classes with no current session available, please check back when we announce next season's catalog.