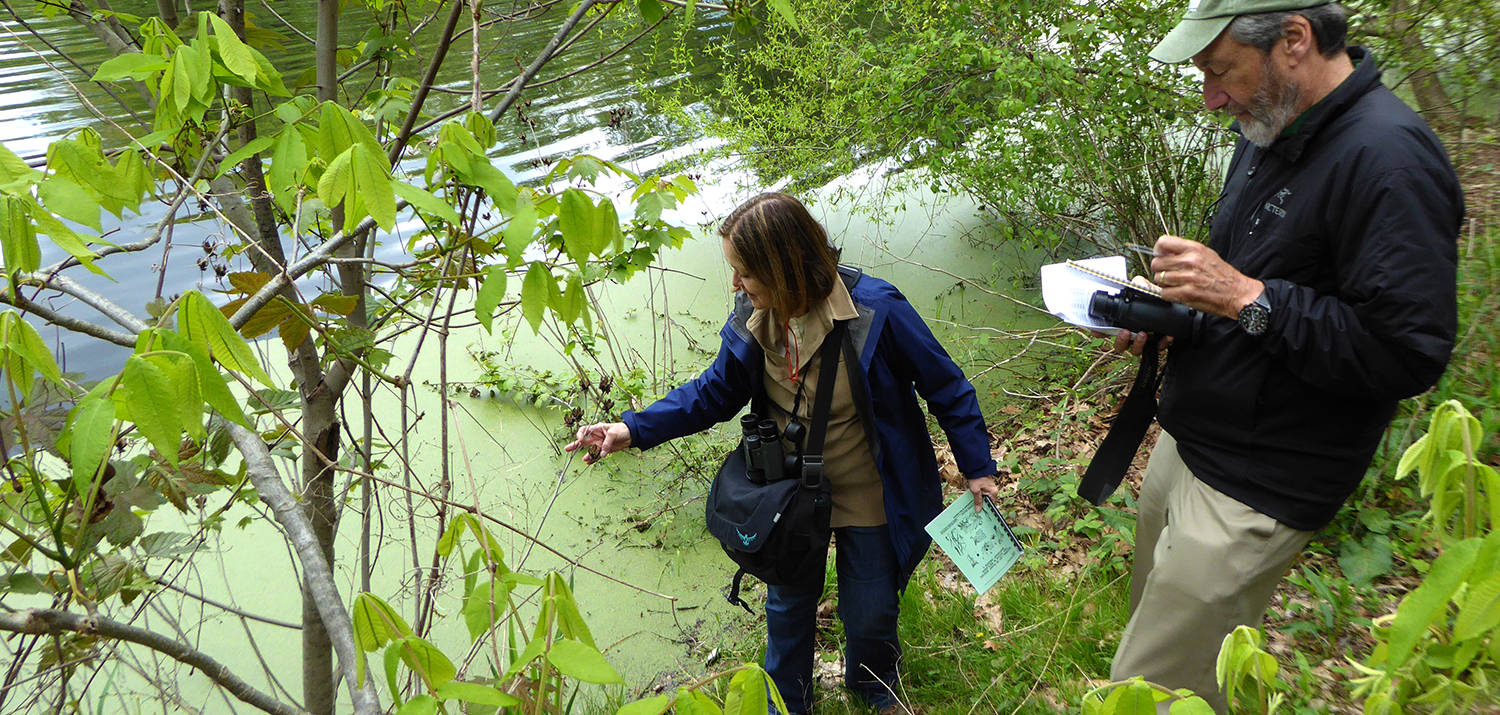 Urban Naturalist Certificate Program

OVERVIEW
The NYBG Urban Naturalist Certificate Program equips you with the observation, identification, and documentation skills you need to become an effective environmental steward. Using NYBG grounds and select New York City Parks, you will learn to keenly observe the natural world, create scientifically useful records of your observations, and investigate the interrelationships between species. NYBG Urban Naturalists work as environmental educators, help manage invasive species in local parks, and volunteer with our EcoFlora project to help document NYC plant species.
FIELD STUDY PROJECT
In order to receive a Certificate, you must complete an in-depth study of a natural site of your choosing based on observations made there over many months that includes a survey of the plants and animals found there and a plan for how the site can be improved to provide ecological and social benefits. For more information, see project description here.
REQUIRED COURSES

ELECTIVES
Elective course offerings vary with every catalog season. Browse our certificate classes page to discover what's currently scheduled.
P = Courses with a prerequisite before you can register.
Note, for classes with no current session available, please check back when we announce next season's catalog.