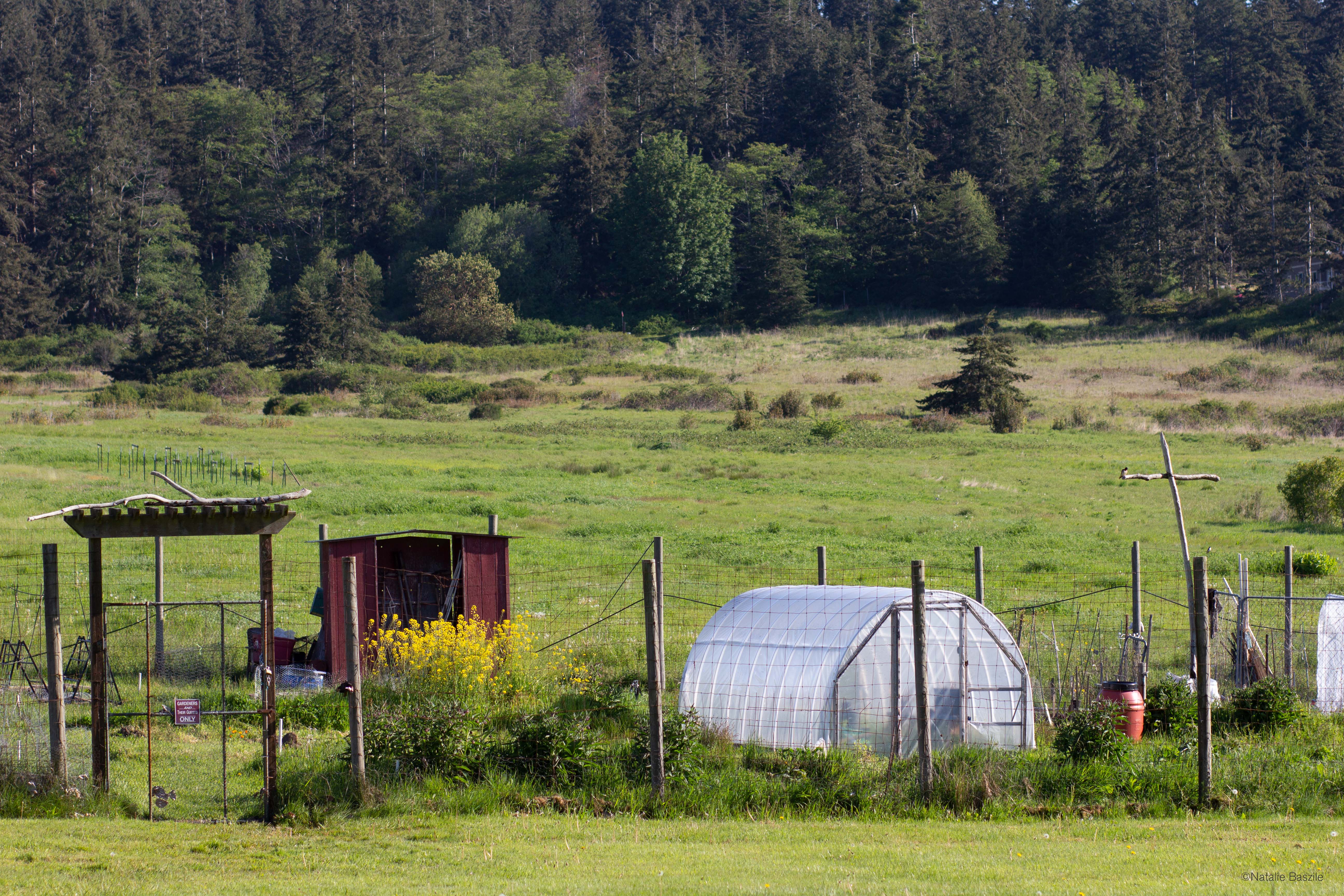 A SEAT AT THE TABLE SYMPOSIUM
Saturday, June 18, 2022 | 10 a.m.–12 p.m. EDT | Ross Hall
June marks the opening of NYBG's Garden-wide exhibition, Around the Table: Stories of the Foods We Love.
This symposium brings a unique perspective to those stories, with two compelling sessions that explore how Black farming informs American history and culture in New York City and across the country.
CELEBRATING THE AFRICAN AMERICAN FARMER: NATALIE BASZILE IN CONVERSATION WITH JESSICA B. HARRIS
Natalie Baszile, author of the 2021 anthology We Are Each Other's Harvest, sits down with food historian and scholar Dr. Jessica B. Harris for a live conversation in Ross Hall. Their wide-ranging dialogue will cover topics from the historical perseverance and resilience of Black farmers and their connection to the American land, to the generations of farmers who continue to farm despite systemic discrimination and land loss.
Natalie Baszile is an author, filmmaker, and food justice activist. Her award-winning novel Queen Sugar was adapted for television by director Ava DuVernay and co-produced by Oprah Winfrey for OWN. Baszile holds a M.A. in Afro-American Studies from UCLA and is a graduate of Warren Wilson College's MFA Program for Writers. She lives in San Francisco.
Dr. Jessica B. Harris is America's leading scholar on the food and foodways of the African Diaspora. In 2020 she received the James Beard Lifetime Achievement Award, and last year her 12th book on food, High on the Hog, inspired a four-part Netflix series that earned raves from The New York Times, Esquire, and others. Dr. Harris was named one of Time magazine's 100 Most Influential People of 2021.
STORIES FROM THE FARM: MODERATED BY KAREN WASHINGTON
Farmer, urban gardener, and activist Karen Washington moderates a multigenerational panel devoted to stories of Black farmers from many historical perspectives: North and South, Upstate and the Bronx, sharecroppers to family growers and urban farmers. Participants will give historical and contemporary context for Black farmers' contributions to communities and food justice/sovereignty movements in urban and rural America.
As a community organizer and advocate, Karen Washington has helped turn empty Bronx lots into community gardens, spoken out for garden protection & preservation, & launched City Farms Market in the Bronx. Washington co-founded Black Urban Growers to support Black growers in urban & rural settings.
VISIT THIS PAGE TO REGISTER FOR FREE