Annual and Perennial Garden Maintenance - ONLINE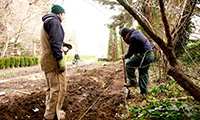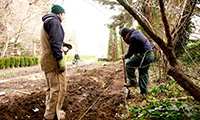 ---
This class meets online. Registered students will receive login instructions.
Learn how to manage annual and perennial gardens using a variety of in-season and post-season maintenance practices. Topics include soil and weed management, watering, basic pest identification and control, and seasonal clean-up. Develop a management plan for a small perennial garden.
Prerequisites: Soil Science I and Plants for Landscaping or Late Season Perennials & Grasses
Required Text
The Well-Tended Perennial Garden
by Tracy DiSabato-Aust
Third Edition
Timber Press 2017
Click on "Full Schedule" below to see the exact meeting times for each class.
---
Prerequisite(s):
Soil Science I
Plants for Landscaping
Landscape Plants: Late Season Perennials & Grasses
Available Sessions