Wedding Design II: Ceremony & Reception - BLENDED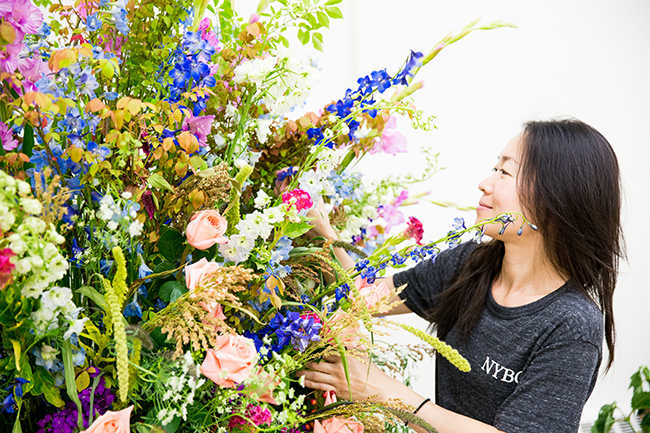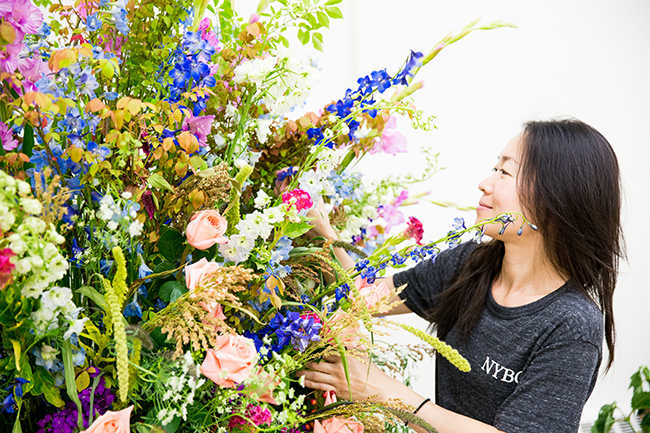 ---
This blended class meets online for some sessions and on NYBG grounds for others. Registered students will receive login instructions and a syllabus with specifics.
Design and create arrangements appropriate for the ceremony, season, and setting, including aisleand altar designs, pew arrangements, and banquet table centerpieces. Work with a remarkable array of flowers, foliage, and fabrics to create captivating garlands and columns. Discussions include a variety of ceremonial styles, including chuppahs, in both outdoor and indoor venues. $245 materials fee.
Click on "Full Schedule" below to see the exact meeting times for each class.
Prerequisite: Wedding Design I
Please note
: The first two meetings of this course will take place online via Zoom. For these two meetings, you will receive a shipment of flowers directly to your door. The last class meeting will take place at NYBG, location to be determined before class begins.
Additionally, this course requires hard goods which you may already have on hand. Please refer to the Materials List linked below for more information.
---
Prerequisite(s):
Wedding Design I: Personals
Wedding Design I: Personals - ONLINE
Available Sessions