2020-21 LDSA Series - All Six Lectures - ONLINE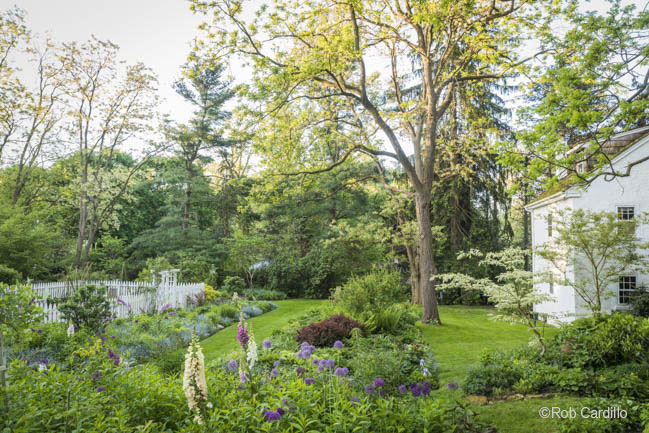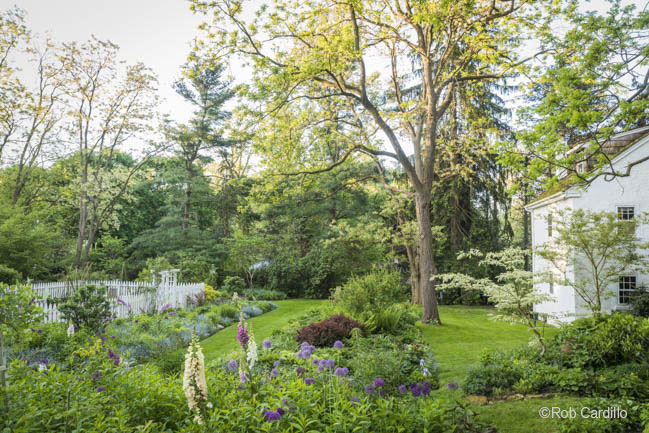 ---
This lecture series will take place online. Registered students will receive login instructions.
Hear from award-winning and nationally renowned professionals share their expertise. These popular afternoon lectures coincide with monthly morning meetings of the Landscape Design Students and Alumni Association. All are welcome to register.
A Transplanted Gardener: Page Dickey
In 2015, renowned garden writer and designer
Page Dickey
moved from Duck Hill-the beloved 1830's North Salem farmhouse and 3-acre garden she'd owned and loving tended for 33 years-to an old church with 17 acres of fields and woods and a view of the Berkshire foothills. This move changed her as a gardener, as she fell in love with this wild land, becoming absorbed with being its steward. Dickey will share insights from her new book,
Uprooted: A Gardener Reflects on Beginning Again,
an endearing, humorous reflection on the challenges and joys of gardening-and transitions.
Author of nine books, Page Dickey serves on the Board of the Garden Conservancy, and was recently elected an Honorary Member of The Garden Club of America.
Tuesday, 10/20, 1-2 pm | ONLINE | 212LAN265AO
The Year-Round Garden: David Culp
Award-winning gardener-lecturer-naturalist
David Culp
has spent more than 30 years creating a four-season blooming habitat and sanctuary on two-acres of hillside nestled between forks of the Brandywine River. As in his latest book,
A Year at Brandywine Cottage,
Culp encourages us to choose plants for twelve months of interest, weave edibles into the mix, and bring the bounty indoors with simple arrangements and homegrown recipes.
Principal of David L. Culp Designs and owner of Brandywine Snowdrops, David Culp has received the Pennsylvania Horticultural Society's Distinguished Garden Award, and his
The Layered Garden
was named 2013's Best Overall Book by the Garden Writers Association.
Tuesday, 11/17, 1-2 pm | ONLINE | 212LAN265BO
Cultivating a Creative Life: Frances Palmer
Frances Palmer
centers her creative life-and daily photo shoots-in an airy studio inside her Connecticut barn. The celebrated potter, gardener, cook and entrepreneur was trained as an art historian, but became obsessed with dahlias after spotting one in a gardening book. Today, growing all flowers is her passion, and they fill her extraordinary pots that have been featured in:
The New York Times Magazine, Vogue, Elle Decor, Martha Stewart Living, Architectural Digest
and scores of others. Drawing on insights from her debut book,
Life in the Studio: Inspiration and Lessons on Creativity,
Palmer focuses on what matter most: determination, routine, prioritization, perseverance, and perspective.
Tuesday, 12/15, 1-2 pm | ONLINE | 212LAN265CO
Federal Twist: James Golden
When
James Golden
set out to create a wet prairie in western Jersey, he faced heavy clay, standing water, and a derelict woodland. Eschewing traditional approaches, he planted right into the matrix of weedy invasives, without mulching, amending the soil or spraying herbicide- unconventional methods Thomas Rainer and Claudia West call "a daring dance with nature."
Today, Golden's acclaimed Federal Twist is a lush riot of hardy grasses and perennials given structure by tall, architectural plants, and has been profiled in
Gardens Illustrated, The New York Times, Rainer and West's Planting in a Post- Wild World, Claire Takacs's Dreamscapes,
andChristopher Wood's
Gardenlust
.
Tuesday, 1/26, 1-2 pm | ONLINE | 213LAN265DO
An Eye for Design: Kathryn Herman
Founding principal of
Kathryn Herman
Design in New Canaan, Kathryn Herman brings a strong horticultural background and intense interest in architecture to the international residential and commercial work that has garnered her firm recent Arthur Ross, Palladio, Stanford White, and Connecticut ASLA awards. Her own historic garden-reflecting her passion for classic British landscapes, with thematic plantings and a 114-foot-long garden room packed with perennials and backed by mature trees-has been included on the Garden Conservancy's Open Days and featured in
Architectural Digest
. In 2012, Herman was elected into the New England Design Hall of Fame for her contributions to landscape design.
Tuesday, 2/16, 1-2 pm | ONLINE | 213LAN265EO
The Healing Power of Nature and Design: Britt Zuckerman
Britt Zuckerman
is Senior Landscape Architect at Dirtworks-a NY Landscape Architecture practice dedicated to creating spaces that bridge differences in age, ability, and culture through shared experiences and a close connection to nature. She will present recent Dirtworks projects, including their master plan for The Lakeshore Foundation in Birmingham, Alabama an internationally renowned organization serving some 4,000 unique individuals annually through physical activity, sport, recreation, advocacy, policy and research.
Zuckerman earned her Master's degree from Columbia University, and speaks regularly at venues such as AIA's New York Chapter, the NYC Parks Dept, The North Shore Garden Club and on various conference panels.
Tuesday, 3/16, 1-2 pm | ONLINE | 213LAN265FO
---
Available Sessions