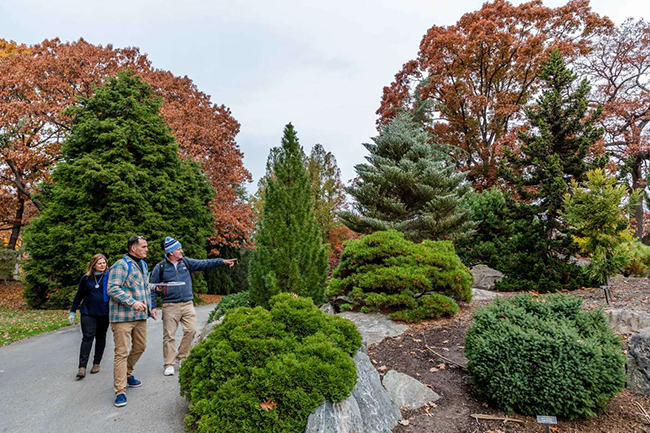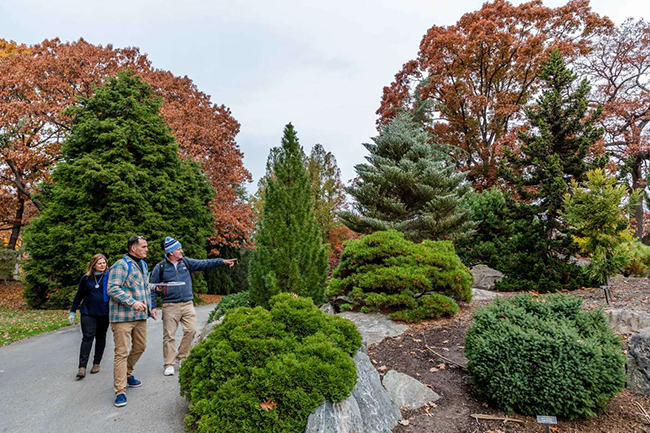 ---
This blended class meets online for some sessions and on NYBG grounds for others. Registered students will receive login instructions and a syllabus with specifics.
Learn the identification, classification, and landscape use of native and non-native conifers that thrive in the northeastern United States. Major plant groups studied include Chamaecyparis, Picea, and Pinus. Gain a working knowledge of the best species and cultivars of conifers for naturalistic and formal landscape designs. For on-site sessions at NYBG, dress for the weather, rain or shine.
Required Text
Cope, Edward A.
Native and Cultivated Conifers of Northeastern North America: A Guide
Publisher: Cornell University Press
1993
Click on "Full Schedule" below to see the exact meeting times for each class.
---
Prerequisite(s):
Introduction to Plant Science
Available Sessions