Sustainable Design Series - All Three Sections - ONLINE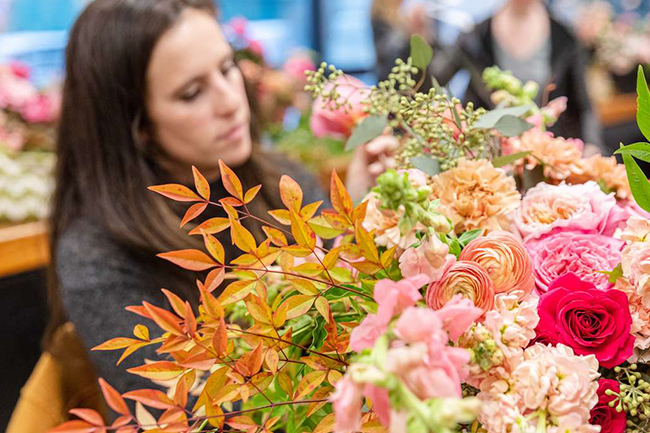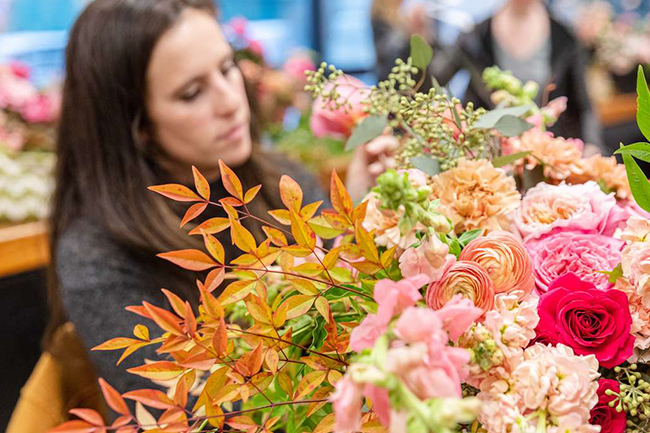 ---
This class series will take place online. Registered students will receive login instructions.
The key to successful floral design lies in the way flowers are anchored into the vessel of an arrangement. In this three-part series, discover how to use floral pin frogs (kenzans), aluminum wire, and nature's own branches to style and support flowers within a variety of containers.
Sustainable Design Series: Floral Pin Frog
Pin frogs—also known as kenzans or floral frogs—are a popular tool among floral designers. Pin frogs allow you to securely style and place a variety of flowers, creating shape and movement within an arrangement. Learn the ins and outs of using this tool through demonstration and hands-on practice.
Sustainable Design Series: Aluminum Wire
Aluminum wire is a malleable material that is easy to use in floral design. Learn how to properly manipulate aluminum craft wire (16 gauge) to create a supportive metal framework for contemporary arrangements.
Sustainable Design Series: Branches
Branches are a natural support for floral creations. Discover the best types of branches (think pliable, like curly willow) and how to properly use them in and around your container. Supple fresh branches not only give support to the plant material in a container, they are also used as an accent to give height and fullness. You'll practice this technique using flowers at home.
Materials Needed:
Please note, this course requires the purchase of materials. Please refer to the Materials List linked below for more information.
---
Available Sessions
This course contains no sessions