Floral Design Mini Summer Intensive- ONLINE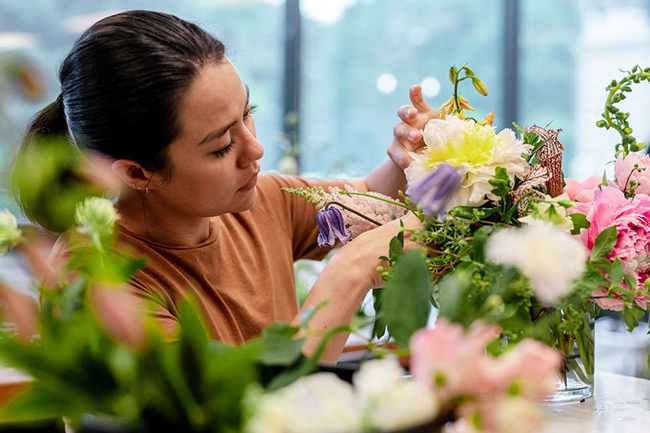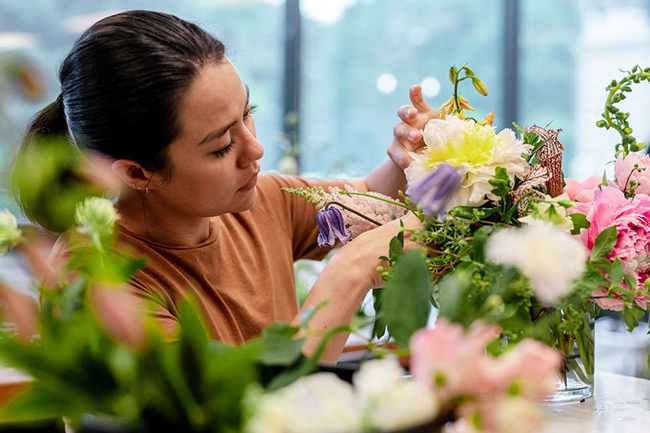 ---
This class will take place online. Registered students will receive login instructions.
The Floral Design Certificate Program at NYBG offers the most in-depth training in the region, covering every aspect of this creative art. We'll help you develop your own aesthetic, master the mechanics for any arrangement, and gain practical business skills, so you graduate client-ready.
Our Online Mini-Summer Intensive Program allows you to complete approximately 30% of the required classroom credits, putting you on the fast track to completing this certificate. In just three weeks, you'll take the first five classes of the program and create dozens of arrangements in diverse styles for many different occasions.
Let this be the season you jump-start your career in Floral Design!
THE CLASSES
Color Theory for Floral Design
Friday | 07/10/20 | 10:00am - 4:00pm
Flower ID From A to Z
Mondays | 07/13/20 - 07/27/20 | 6:00pm - 8:00pm
Fundamentals of Form
Wednesday - Friday | 07/15/20 - 07/17/20 | 10:00am - 4:00pm
Fundamentals of Style
Wednesday - Friday | 07/22/20 - 07/29/20 | 10:00am - 4:00pm
Weddings I
Wednesday - Friday | 07/29/20 - 07/31/20 | 10:00am - 4:00pm
Materials:
A few days before each of the above mentioned classes, flowers will be shipped directly to your door from Holland! You will also need to purchase tools and hard goods which are outlined in the materials list that is linked below, which total approximately $250.
Required Text:
Principles of Floral Design
, Pat Diehl Scace and James M DelPrince
ISBN-13: 978-1619608894
ISBN-10:1619608898
---
Available Sessions