Herbal Saturday: All Three Sections - Spring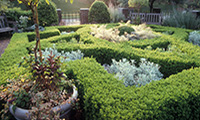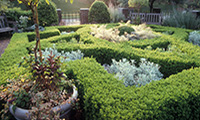 ---
May 9 | Midtown Education Center
Herbs have been helping us stay healthy for thousands of years. Spend a day with herbal experts and learn how plants can be used for medicine, aroma, and refreshment.
10:30 am–12 pm
,
Intro to Herbal Medicine
Are you interested in bringing the natural benefits of herbs and herbal remedies into your life? Discover the differences between herbal medicine and homeopathy, the three major branches of herbalism, and the fascinating history of herbal medicine. Learn how to choose and store herbs, how to properly take herbal medicines, and how to make and use several common herbal remedies that help reduce stress.
Ursula Basch | 204WEL130B
12–12:45 pm, Lunch

12:45–2:15 pm
,
Herbal Preparations Workshop
Learn how to select fresh and dried herbs and turn them into natural teas, decoctions, tinctures, and salves from Ursula Basch, founder of The Herbal Bear School of Botanical Medicine. Your homemade products will be fresher, longer lasting, and more economical than those from the store. Make your own herbal tincture to take home.
Ursula Basch | 204WEL130C
3–5 pm
,
Growing a Herbal Garden
No more shopping at the market for basil and thyme! Learn how to create your own aromatic mini-garden with fresh herbs that you can enjoy year-round. Whether you're growing indoors or outdoors, learn which herbs are easiest to maintain, most beneficial in use, and most popular in the gardening world.
Colin Wright | 204WEL130D
---
Available Sessions