Yayoi Kusama: Awe Towards the Mystery of the Universe that Speaks to Us Across the Darkness of the Universe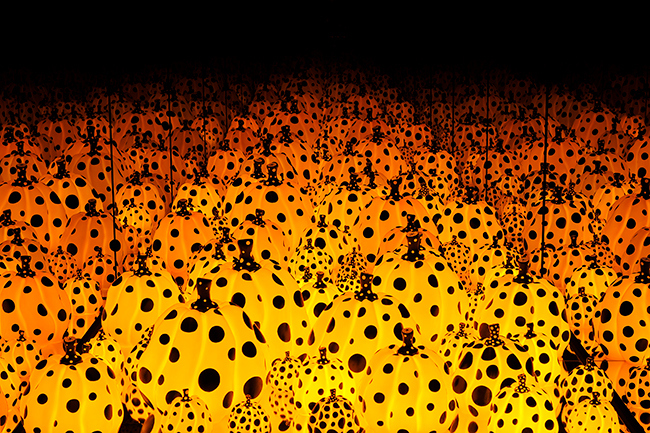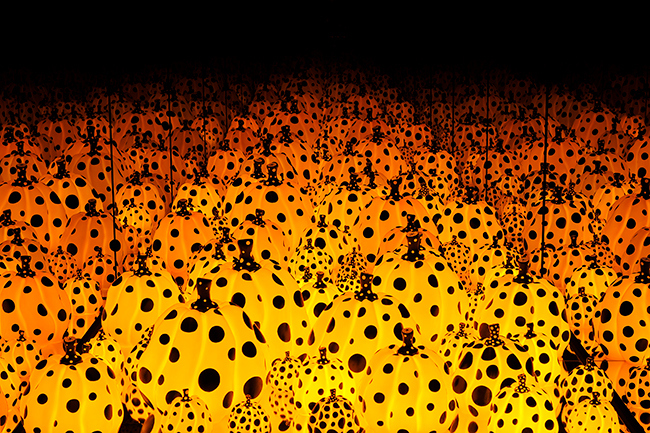 ---
This lecture by pioneering Kusama scholar Alexandra Munroe surveys the artist's life and art with a focus on the key series and major themes occupying Kusama over seven decades of obsessive production. Arguing for Kusama's radical originality and how she has challenged and changed the global art establishment, Munroe will reflect anecdotally upon her work with the artist and offer insight into Kusama's most recent activities, including her astonishing fame. The lecture title refers to a 2019 Kusama painting in the series,
My Eternal Soul
.
Alexandra Munroe, Ph.D.,
is Senior Curator,Asian Art and Senior Advisor, Global Arts atthe Guggenheim Museum where she leads the Asian Art Initiative, organizing such awardwinning exhibitions as
Gutai: Splendid Playgroundand Art and China after 1989
. In 1989 at the Center for International Contemporary Arts(CICA), New York, she curated
Yayoi Kusama:A Retrospective,
the first critical survey of Kusama's work ever presented.
EXPERIENCE THE EXHIBITION
If you are a Member, you may reserve a
KUSAMA All-Garden Pass
with your lecture ticket at no extra cost by choosing that option from the pricing drop-down menu below. Non-Members may purchase a
KUSAMA All-Garden Pass
along with their lecture ticket below. The
KUSAMA All-Garden Pass
will give you access on Thursday, May 28 to
KUSAMA: Cosmic Nature
installations in and around the LuEsther T. Mertz Library Building and Enid A. Haupt Conservatory and across the grounds.
If you would like to experience the
Infinity Mirrored Room - Illusion Inside the Heart
(2020), you must purchase a timed
Infinity Mirrored Room
ticket. We have limited tickets available at 12:30pm, 1pm, 1:30pm, and 2pm below.
All
KUSAMA
exhibition tickets can be picked up at the registration table when you check in for the lecture.
If you would like more information or purchase options, please visit
here
.
---
Available Sessions