Gardening Mini Intensive- ONLINE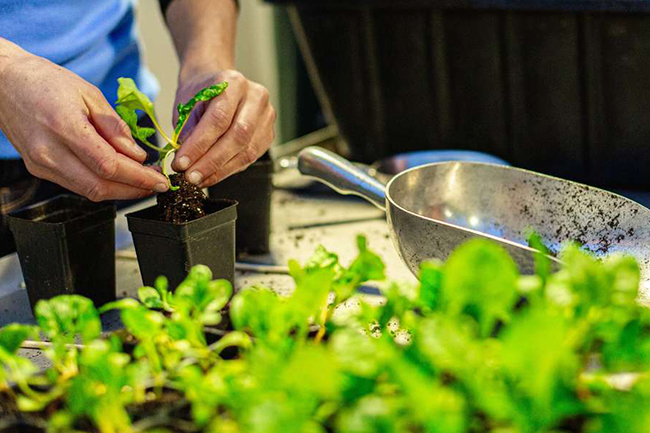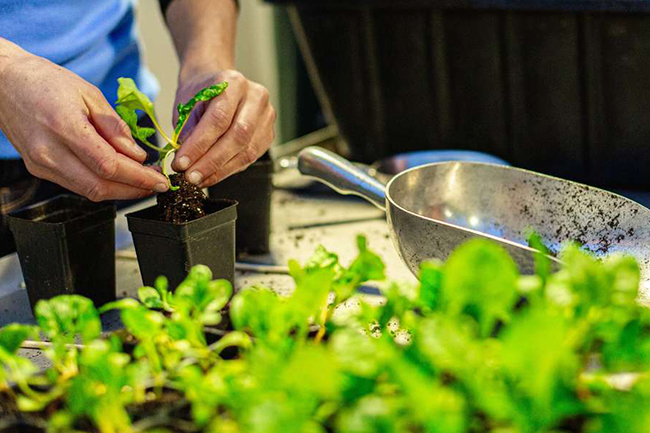 ---
This class will take place online. Registered students will receive login instructions.
The Gardening Certificate Program at NYBG provides you with the core knowledge, hands-on training, and credentials you need to succeed in any garden setting with complete confidence.
Our Online Mini Intensive Program puts you on the fast track to complete this certificate. In just eight weeks, you can complete 40% of the required course work, giving you a solid base in the principles of environmentally sound gardening, soil science, garden care, and more. All classes will be held online with the exception of
Plants for Landscaping
, which will meet several times outdoors on NYBG's 250 magnificent acres.
THE CLASSES Fundamentals of Gardening
Explore the basics of successful, environmentally friendly gardening. Topics include soils and their improvement, seed sowing, vegetative propagation, planting, pruning, watering, weeding, mulching, and disease and pest control.
Spring Session: 6 Mondays, 5/3-6/14, 6-8pm
Summer Session: 6 Mondays, 7/12-8/16, 9-11am
Soil Science for Gardeners
Understand how soil qualities affect overall plant productivity and make sustainable gardening possible. Topics include soil formation and physical properties; soil-water relationships; irrigation, drainage, and fertilization techniques; and basic soil sampling, pH, and nutrient testing.
Spring Session: 6 Tuesdays, 5/4-6/22, 6:30-8:30pm
Summer Session: 6 Tuesdays, 7/6-8/10, 9-11am
Plants for Landscaping
Choose the right plant for the right place, based on site-specific design and maintenance criteria. Learn landscape values such as size, texture, color, and flowering and fruiting seasons. Review trees, shrubs, groundcovers, annuals, and perennials suitable for this region.
Blended class: online and on-site.
Spring Session: 4 Wednesdays, 5/5-5/26, 6-8pm and 3 Saturdays, 5/8-5/22, 1-3 pm
Summer Session: 7 Fridays, 7/16-8/27, 9am (end times vary)
Gardening with Native Plants
Learn how native plants enhance gardens and augment biodiversity. Study native herbaceous and woody plants: their identification, habitat, and culture. Discover the significance of woodland soils, and how to promote a healthy environment to support spring ephemerals, summer perennials, shrubs, and trees.
Spring Session: 4 Thursdays, 5/6-5/27, 6-8pm
Summer Session: 4 Thursdays, 7/8-7/29, 9-11am
Insect Identification and Management
Pest identification is key to maintaining a healthy garden. Identify which common insects are pests and which are beneficial. Learn the most common orders of insects and the damage they can cause, as well as simple, non-toxic methods of preventing major infestations.
Blended class: online and on-site.
Spring Session: 5 Wednesdays, 6/2 and 6/16, 5-7 pm; 6/9, 6/23, 6/30, 4-6:40 pm
Summer Session: 4 Wednesdays, 7/7-7/28, 9:30am-12:30pm
Fundamentals of Garden Design
This class introduces basic garden design principles using the interplay of structural features, plant characteristics, and site assessment. Learn to creatively combine trees, shrubs, perennials, annuals, and bulbs based on color, shape, texture, and size.
Spring Session: 5 Thursdays, 6/3-7/1, 6-8:30pmSummer Session: 3 Wednesdays & 2 Thursdays, 8/4-8/18, 9-11:30amREQUIRED TEXT:
Leopold, Donald J., Native Plants of the Northeast: A Guide for Gardening and Conservation. Timber Press, 2005.
ISBN-13: 978-0881926736
ISBN-10: 0881926736
Tallamy, Douglas W., Bringing Nature Home: How You Can Sustain Wildlife with Native Plants. Timber Press, 2009
ISBN-13: 978-0881929928
ISBN-10: 0881929921
TUITION INFORMATION:
$1,495 (Member) / $1,695 (Non-Member)
A $565 non-refundable deposit is due at registration.
An optional payment schedule is available if requested.
---
Available Sessions
May 3, 2021 to July 1, 2021 | 04:00pm-08:30pm | Online | Grossman, Bulpitt, Gabel, Eierman, Beyers
(No seats currently available, may only waitlist)
July 6, 2021 to August 27, 2021 | 09:00am-12:30pm | Online | Beyers, Grossman, Kokinchak, Marsh
(4 seats (67%) remaining)