Painting Flowers in Gouache with James Gurney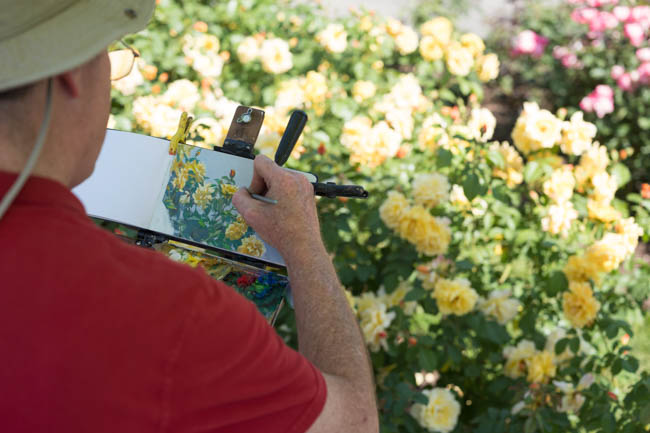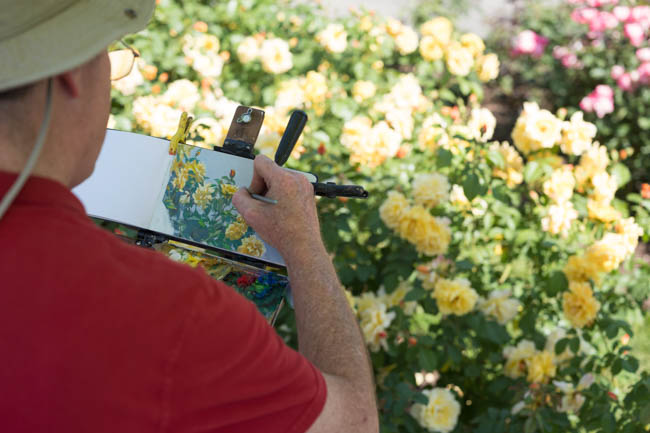 ---
Artist James Gurney shares how he paints from life using his portable gouache setup. He'll start with a digital presentation to give an overview of his painting process in opaque water media, including gouache, casein, and watercolor. After a quick demo, we'll all work together on some basic exercises to get comfortable with the unique properties of gouache. In the afternoon session, you'll be able to paint in the classroom from a range of seasonal blooms provided by NYBG.
Best-known for his
New York Times
best-selling illustrated book series
Dinotopia
,
James Gurney
has hundreds of thousands of followers on YouTube and Instagram. A dedicated plein-air painter and sketcher,Gurney has also authored
Color and Light: A Guide for the Realist Painter
, worked on assignment for
National Geographic Magazine, Scientific American, Discover Magazine
, and the USPS, and had solo exhibitions at over 30 museums, including the Smithsonian, LA County Museum of Natural History, Norman Rockwell Museum,and Norton Museum of Art.
Prerequisite: Botanical Watercolor I
---
Prerequisite(s):
Botanical Watercolor I
Available Sessions