2019 Landscape Design Students & Alumni Series- All Six Sections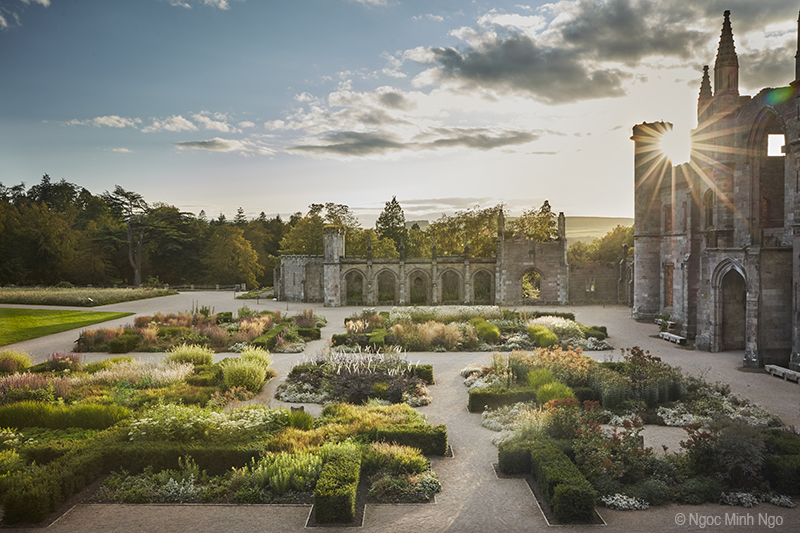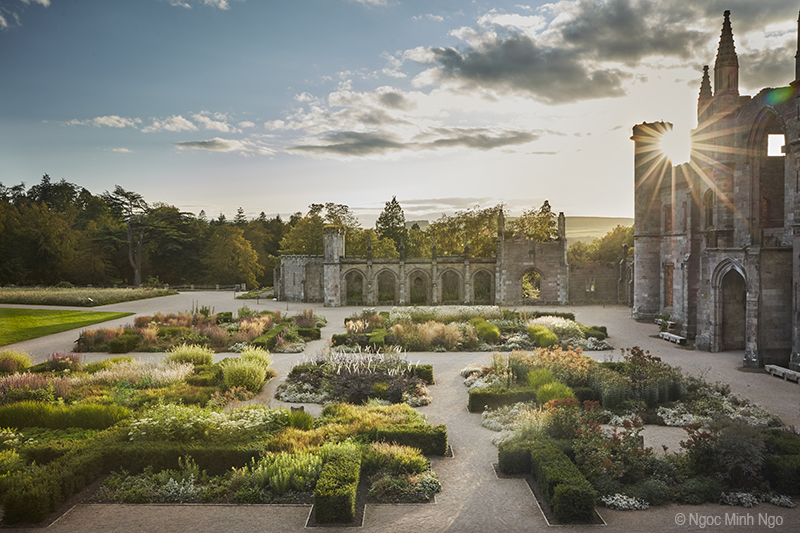 ---
Hear from award-winning and nationally renowned professionals share their expertise. These popular afternoon lectures coincide with monthly morning meetings of the Landscape Design Students and Alumni Association. All are welcome to register. Registration fee for each class: $29/$35. Register for three or more over the phone (718.817.8747) and receive a 10% discount.
A Gardening Life: James Alexander-Sinclair
"Gardens are never finished and most of the pleasure is in their creation rather than their completion." So says James Alexander-Sinclair, one of the UK's foremost garden designers and one who relishes collaborating with his clients. He will take us through some his favorite gardens-both private and public-sharing the stories behind their creation and the various solutions to their unique problems. Hills, tiny courtyards, healing gardens, rolling acres, flower shows, and kitchen gardens: all horticultural life is here.
The Chairman of the Royal Horticultural Society Gardens Committee,
James Alexander-Sinclair
has designed gardens from London to Moscow. He is an award-winning garden writer, has judged at flower shows across the world, presented television programs, and has been part of the BBC Chelsea Flower Show coverage for ages.
Tuesday, 10/22, 1-3 pm | NYBG | 202LAN265A
The Art of Photographing Landscapes: Ngoc Minh Ngo
Ngoc Minh Ngo's images of gardens and landscapes -from Lowther Castle in England to the wildflowers of Morocco-go "beyond mere beauty and into the sublime." With illustrations of her own work, she will demonstrate how she developed her poetic vision through literature, paintings, film, and photography. Get inspired to look closely and capture the magic of the landscapes you create.
Ngoc Minh Ngo
is a celebrated photographer of gardens and interiors whose work has been featured in
Vogue, T Magazine, Architectural Digest, and House & Garden UK
. She is the author of two books-
Bringing Nature Home
and
In Bloom
-with two more due out in fall 2019,
Eden Revisited: A Garden in Northern Morocco
and
Nature into Art: The Gardens of Wave Hill.
Tuesday, 11/19, 1-3 pm | NYBG | 202LAN265B
Farming in the Concrete Jungle: Ben Flanner
Co-founder of Brooklyn Grange, the world's largest rooftop soil farm, Ben Flanner shares his insights about the future of urban agriculture and what it takes to run a commercial farm on manufactured land. Located on three roofs in New York City, the farm grows over 80,000 pounds of organic produce per year, serves as an event space and education center, and offers green roof consulting and design/build services.
An industrial engineer with experience in management consulting,
Ben Flanner
is widely considered to be a groundbreaking pioneer for adapting existing green roof technology for intensive vegetable cultivation. Prior to starting Brooklyn Grange, he co-founded Eagle Street Rooftop farm and lectures regularly about urban agriculture around the world.
Tuesday, 12/17, 1-3 pm | NYBG | 202LAN265CA
A Gathering of Stones: Dan Snow
Stone underlies all earthly life. It is grist for loam and the bedrock of megacities. But because it's so ubiquitous, it tends to disappear in plain sight. Dan Snow's work brings stone into sharp focus by elevating this humble, natural material to new heights. His hand-crafted, site-specific dry stone installations fuse environment and art, offering new perspectives on both. Dan's lushly illustrated talk will trace his long career in partnership with Earth's most basic elements.
An outdoor craftsman and art maker,
Dan Snow
creates practical landscape structures and playful environmental artworks in dry stone. A life-long Vermonter, Dan has traveled widely for more than four decades producing public and private site specific installations.
Tuesday, 1/21, 1-3 pm | NYBG | 203LAN265D
Plants for Reclaimed Land: Andi Pettis
How do you decide which plant species work best on a tough site? Which should be removed, which contained, which cultivated? Drawing on her experience turning once-feral urban landscapes such as Governors Island and the High Line into thriving natural ecosystems, plantswoman Andi Pettis will help you select plants that work best on challenging land.
Andi Pettis
is the Director of Horticulture at Governors Island, a newly transformed 172-acre island in the heart of New York Harbor. Previously, she spent 10 years at the High Line where she led a team of gardeners managing a unique and sophisticated urban landscape. Her horticulture career spans nearly two decades and includes private and public gardening and parks management.
Tuesday, 2/18, 1-3 pm | NYBG | 203LAN265E
Federal Twist: James Golden's Daring Dance with Nature
James Golden set out to create a wet prairie in western Jersey. Faced with heavy clay, standing water, and a derelict woodland setting, he didn't mulch or amend the soil or spray herbicide. Instead, he planted right into the existing weedy matrix, eschewing traditional techniques of managing invasives. Now, Federal Twist is an acclaimed garden-a lush riot of hardy grasses and perennials given structure by a collection of tall, architectural plants. Golden will share unconventional methods that Thomas Rainer and Claudia West call "a daring dance with nature."
James Golden
's Federal Twist has been profiled in publications such as
Gardens Illustrated, The New York Times
, Rainer and West's
Planting in a Post-Wild World
, Claire Takacs's
Dreamscapes
, and Christopher Wood's
Gardenlust
. A self-taught gardener, Golden has a Master's Degree in modern poetry and worked as a writer for most of his career.
Tuesday, 3/17, 1-3 pm | NYBG | 203LAN265F
Want to network with fellow professional designers? Consider joining the LDSA. Meetings take place at prior to each Tuesday lecture at 10 a.m. in Watson 302.
Available CEUs include: APLD and LA CES
---
Available Sessions
This course contains no sessions