Floral Design Mini-Intensive at NYBG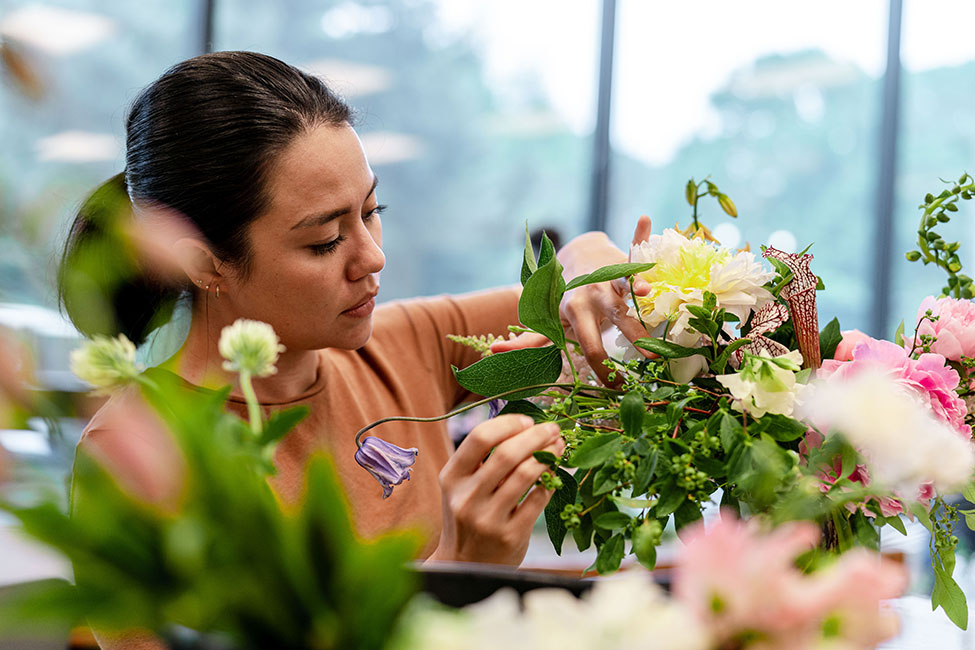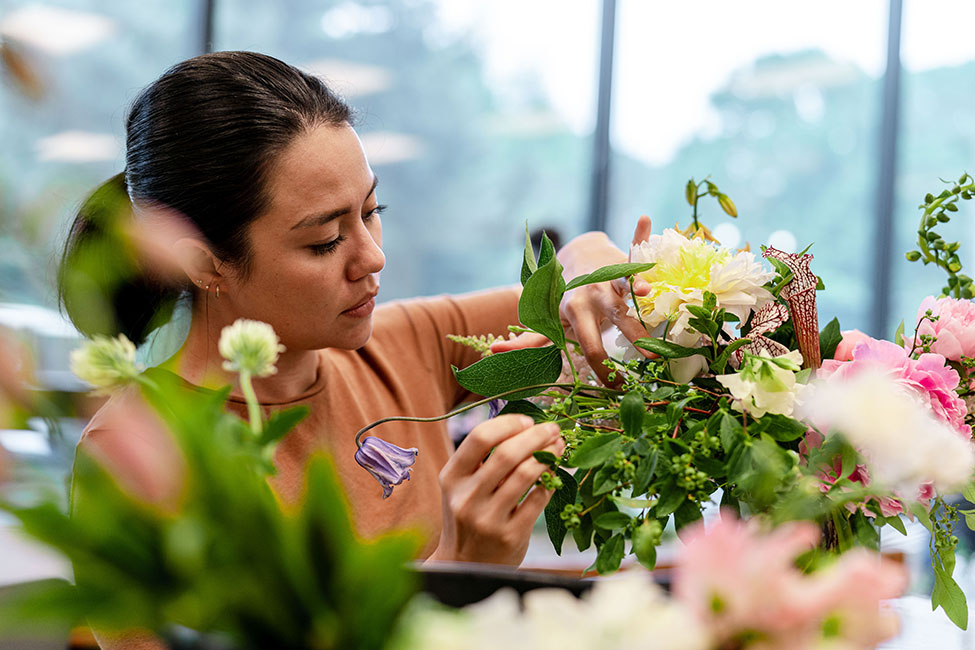 ---
Our mini-intensive provides an accelerated way to complete the first three requirements in the NYBG Certificate Program. You'll work with industry professionals to gain the key skills needed to become a floral designer.
Fundamentals of Form
Learn the keys to successful floral design and master the mechanics needed to create round, triangular, parallel, and crescent arrangements. Experiment with shape, line, and symmetry while composing beautiful, balanced creations. $245 materials fee.
Fundamentals of Style
The ability to command a broad vocabulary of styles defines the professional floral designer. From Neo-Classical and Victorian to English garden and Flemish, understanding floral styles expands your design options, evokes specific moods, and helps create the perfect setting. $245 materials fee.
Wedding Design I: Personals
Flowers play a crucial role in creating a memorable wedding. Learn the elements of successful floral wedding design, including the art of fine wiring and taping to create corsages and boutonnieres with fresh flowers, ribbons, and bows. Advance to the techniques of styling and assembling bridal and bridesmaid bouquets. $225 materials fee.
---
Available Sessions
This course contains no sessions