Christin Geall: Both Sections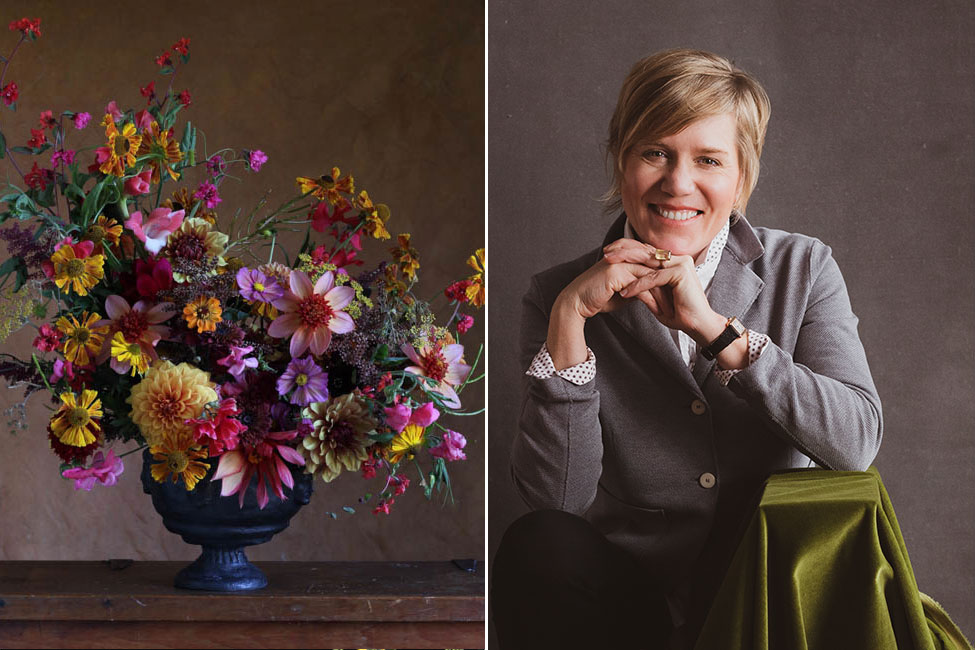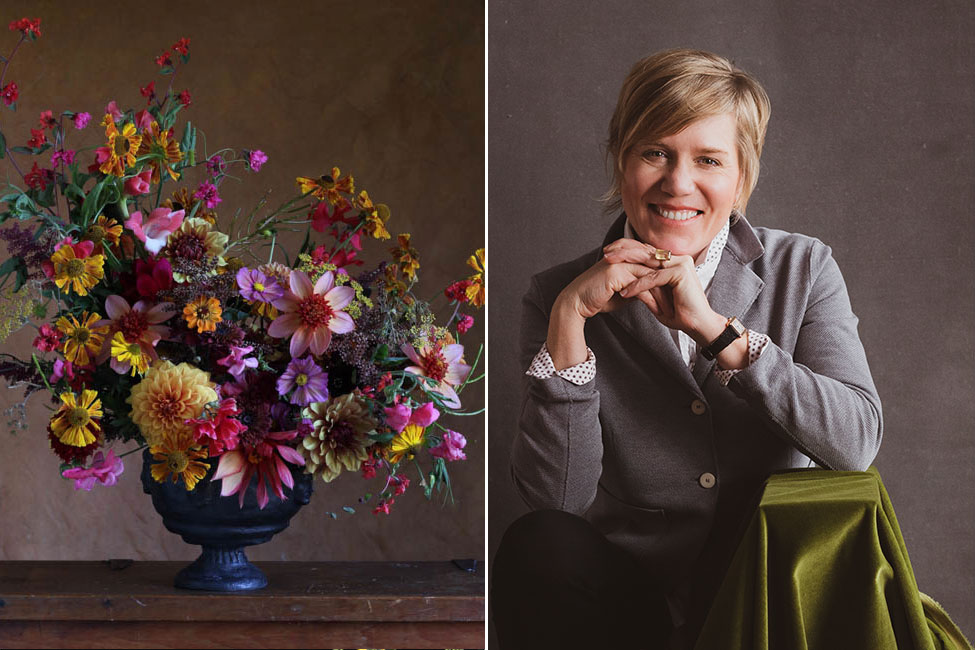 ---
"Creatives, in my opinion, are largely made, not born... if you cultivate creativity it does grow. You just have to give it your attention."
Followed by legions on Instagram, Canadian designer Christin Geall is known for her jewel-toned, asymmetrical compote arrangements crafted with flowers from her own urban flower farm-studio Cultivated by Christin. Formally trained at the Royal Botanic Gardens, Kew, she is a regular columnist for Gardenista and author of Cultivated: Elements of Floral Style due out in 2020.
THE LANGUAGE OF DESIGN
Drawing examples from 18th-century art and architecture-Christin demystifies the language of design to show how color, texture, shape, and space combine to create particular "styles." Take inspiration from Christin's "modern-meets-old-world" aesthetic as you fashion arrangements with seasonal flowers in two distinct styles under her expert guidance.
THE POWER OF COLOR
Using spring bulbs and branches, explore how the textural and structural qualities of your botanical elements can guide the tones you choose. Christin will walk you through your own arrangements, using analogous colors and monochromatic schemes to accent the architectural beauty of your flowers.
---
Available Sessions
This course contains no sessions