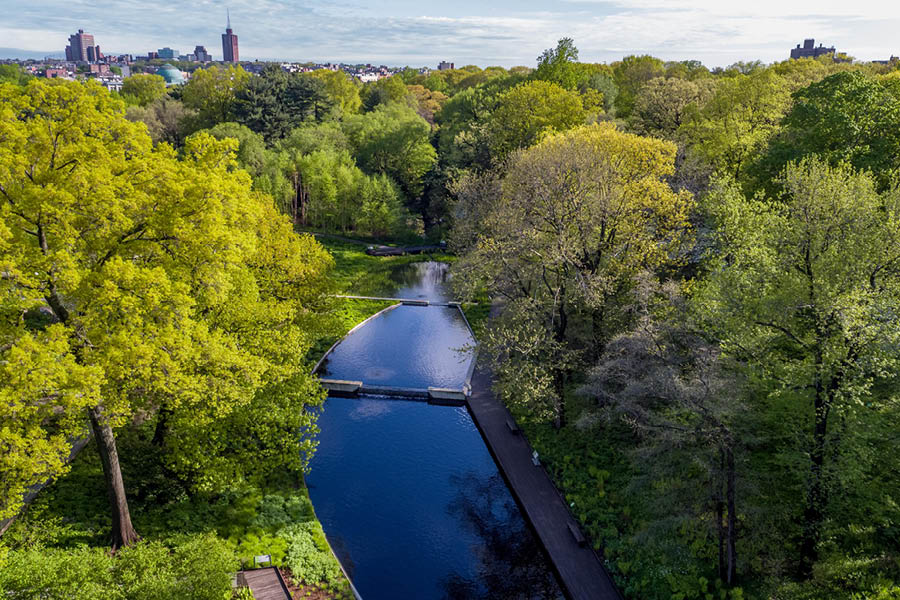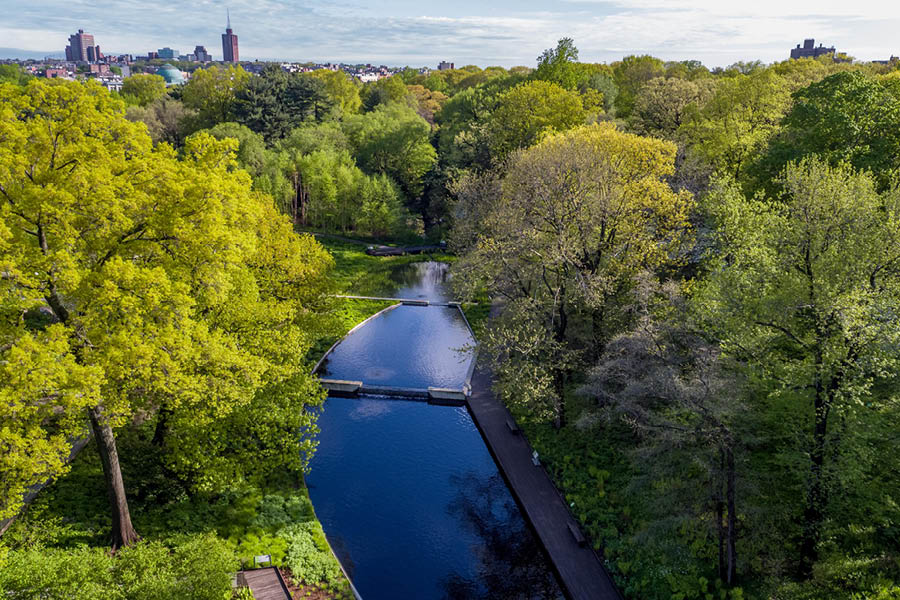 ---
Day 1- Sustainable Landscapes as Ecosystems
Explore the practical steps every gardener can take to support biodiversity and conserve resources. Compare and contrast designed native gardens with restored natural ecosystems,discover the benefits of plant communities, and discuss how to manage change in a landscape.
Instructors: Todd Forrest & Michael Hagen (NYBG)
Day 2- Soil Principles and Practices
Learn how to create a healthy soil food web by analyzing three case studies conducted at Brooklyn Bridge Park (BBP). Then, study how to protect soil and manage plant health through compost-based solutions and proper soil management.
Instructors: Rebecca McMackin (BBP), Chris Roddick (BBG),& Kurt Morrell (NYBG)
Day 3- Hydrology and Irrigation
Examine the efficacy of past urban restoration efforts in wetland and coastal ecosystems in order to determine how best to proceed in the future. Learn to implement smart irrigation practices in order to use less water, avoid polluting water sources, and treat stormwater for reuse in the landscape.
Instructors: John McLaughlin (DEP) & Art Elmers (Netafim Irrigation)
Day 4- Plant Health Care Practices
Discover how integrated pest management can help reduce applications of synthetic fertilizers, while discussing the most effective non-toxic alternatives to pesticides. Discuss monitoring practices, acceptable pest thresholds, and management techniques used to care for the roses, lilacs, azaleas, and lawns at NYBG.
Instructors: Kent Pierce (Green Cross, Inc.) & Don Gabel (NYBG)
Day 5- Plant Selection and Design
Learn how select and source plants to maximize ecological and aesthetic potential. Discuss the pros and cons of using strictly native plants, native cultivars, and regionally appropriate nonnatives. Discover how best to manage invasive plants and use plant material to reduce energy consumption and improve soil health.
Instructors: Brian Sullivan, Adam Choper, Michael Hagen, & Adam Dooling (NYBG)
---
Available Sessions
This course contains no sessions