Stacked Image Workshop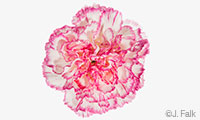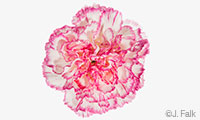 ---
Note the "Location" below which indicates if a particular class meets online or in person. Price differences may apply. Confirmation emails will contain specific logistics.
Stacked image photography allows you to create images of extraordinary depth, sharpness, and detail. In this hands-on workshop, using your own digital camera (manual focus required), you'll take a series of photos of the same subject. Your subject or subjects can range from an individual flower to a complex floral arrangement. Utilizing wider focal length lenses, garden landscapes as well as large panoramic images can be produced. You will walk away from this class with all the techniques, equipment, and software tips you need to continue refining this process in the future.
Required Materials and Equipment:
-A digital camera with lenses that have
MANUAL FOCUS
capability. DSLR's or mirrorless with interchangeable lenses are preferred but advanced compact digital cameras with zoom lenses are acceptable.
-Any midrange lens that you are comfortable with (28-150mm) and that will allow for a close range focus of 2 feet or less. Lenses can be prime, zoom, macro whatever you wish to experiment with.
- A tripod with a ball head, a remote camera shutter release (corded or wireless), a personal computer, laptop or desktop (no tablets).
-A flower or floral arrangement as your subject
Required Software:
The instructor will use both Helicon Focus and ZereneStacker. Please be sure have both free trails downloaded prior to the start of class.
The 30 day free downloads are available from:
www.zerenesystems.com/cms/stacker
www.heliconsoft.com
---
Available Sessions