Herbal Saturday: All Three Sections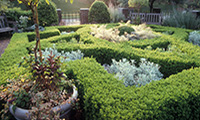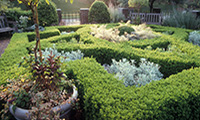 ---
October 5 | Midtown Education Center
Herbs have been helping us stay healthy for thousands of years. Spend a day with herbal experts and learn how plants can be used for medicine, aroma, and refreshment.
10:30 am-12 pm
,
Intro to Herbal Medicine
Are you interested in bringing the natural benefits of herbs and herbal remedies into your life? Discover the differences between herbal medicine and homeopathy, the three major branches of herbalism, and the fascinating history of herbal medicine. Learn how to choose and store herbs, how to properly take herbal medicines, and how to make and use several common herbal remedies that help reduce stress.
Ursula Basch | 202WEL130B
12-12:45 pm, Lunch

12:45-2:15 pm
,
Herbal Preparations Workshop
Learn how to select fresh and dried herbs and turn them into natural teas, decoctions, tinctures, and salves from Ursula Basch, founder of The Herbal Bear School of Botanical Medicine. Your homemade products will be fresher, longer lasting, and more economical than those from the store. Make your own herbal tincture to take home.
Ursula Basch | 202WEL130C
3-5 pm
,
Medicinal Herbs and Roots
The fall harvest can connect us deeply to the healing energies of Earth and keep us grounded as the season shifts from summer to autumn. Learn how to use the sweet nourishment from both edible and medicinal plants for nutrient-dense remedies and foods. Two remedies made in class are included, as well as recipes and tastings.
Dawn Petter | 202WEL130D
---
Available Sessions
This course contains no sessions