Terrace Gardening Saturday: All Three Sections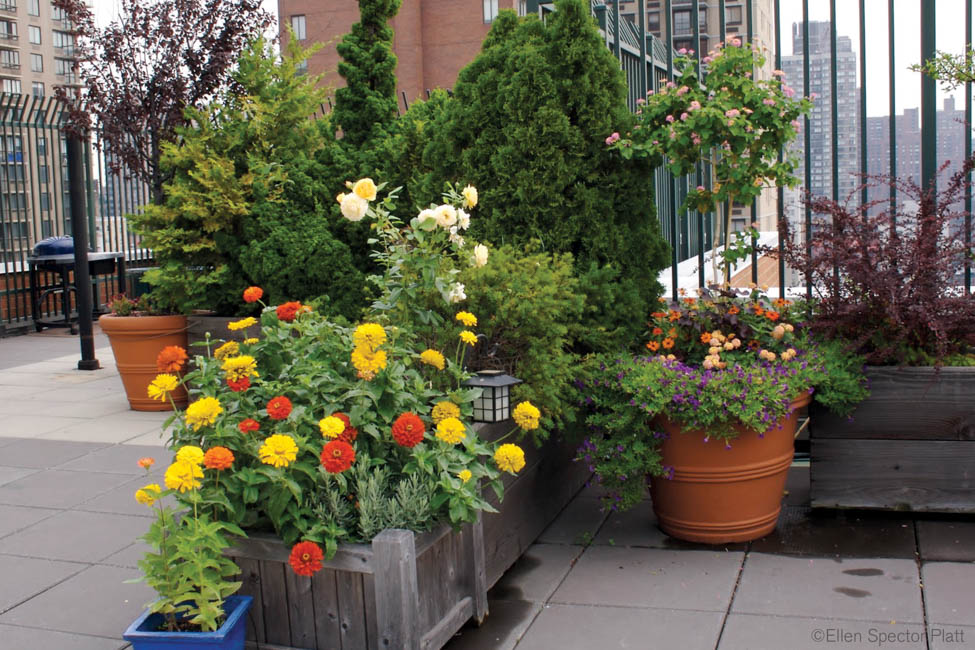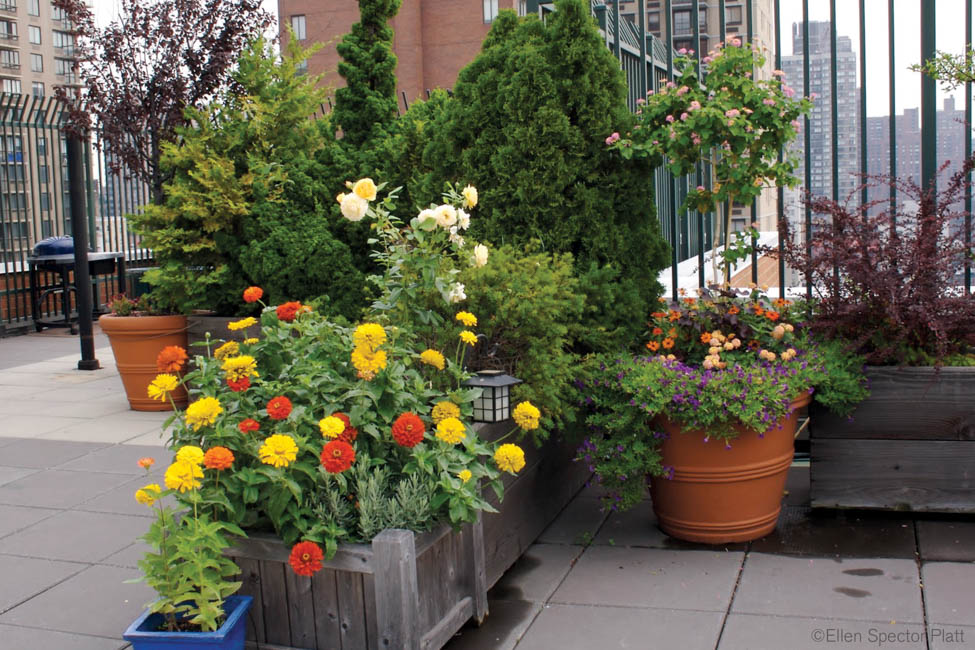 ---
June 11
Midtown Education Center, Manhattan
Gardens tucked into roofs and balconies beautify our urban mosaic and connect us to nature. But every urban terrace gardener knows the challenge of dealing with conditions such as harsh sun, perpetual shade, relentless wind, and managing plants confined to containers. Learn how to tailor your plant choices for pots and planters while developing simple maintenance techniquesto keep a harmonious terrace garden that's healthy and lush all season long.
10 am–12 pm
Great Plants for Terrace Gardens
City terraces often are exposed to difficult growing conditions that create micro climates out of sync with the planting zone found on the ground, and plantings in containers are particularly vulnerable to the elements. Learn how to select and maintain plants best suited for life on a terrace. You'll get great recommendations for edibles and ornamentals with textures and colors that offer visual interest throughout the seasons.
Michele Langone | Manhattan | GAR226B
12–12:45 pm Lunch
12:45–2:45 pm
Potting Mixes and Plant Nourishment
Get the dirt on potting mixes! This session teaches you how to create the right blend of ingredients for your container plants. You'll leave with potting mix recipes for each type of plant and simple secrets for fertilizers, compost, and annual soil refreshers that will help your garden thrive.
Daryl Beyers | Manhattan | GAR226C
3–5 pm
Disease and Pest Control in Pots
Pests and diseases can pop up anywhere—even on a 20th-floor balcony! Learn the classic signs of infections and infestations found in urban potsand planters. Get tips on how to properly clean and disinfect your containers, and other measures to control and prevent problems in your terrace garden.
Graham Glauber | Manhattan | GAR226D
---
Available Sessions
This course contains no sessions