Fall Leaves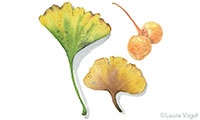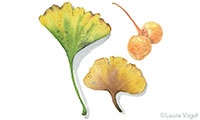 ---
Focus on the most brilliant and seasonal foliage—maple, ginkgo, sassafras, or even something unexpected.
Artists of all skill levels will enjoy
these one-day workshops
dedicated to basic watercolor techniques. In each session, you'll learn to capture the beautiful colors and unique details of a different botanical subject. Plant and photo reference materials will be provided by the instructor. No previous drawing or painting experience is required. Sign up for one or take the entire series.
---
Available Sessions